Music that carries you and me through our lives is worth noting. Songs, hymns, and everyday music can be a source of profound healing. Music connects us to our communities. It holds memories and engenders hope. It is a relational and embodied part of being in the world.
In the past two-plus years music has been among our losses… and our gains. The Covid-19 pandemic cost us our collective singing for a long season. Some church choirs remain on leave. Yet music will find a way. It lives on and contributes to our resilience. Think of all the gifted artists who sang for us on social media through the pandemic. What a gift!
What music has carried you through life and ministry in the last two-plus years?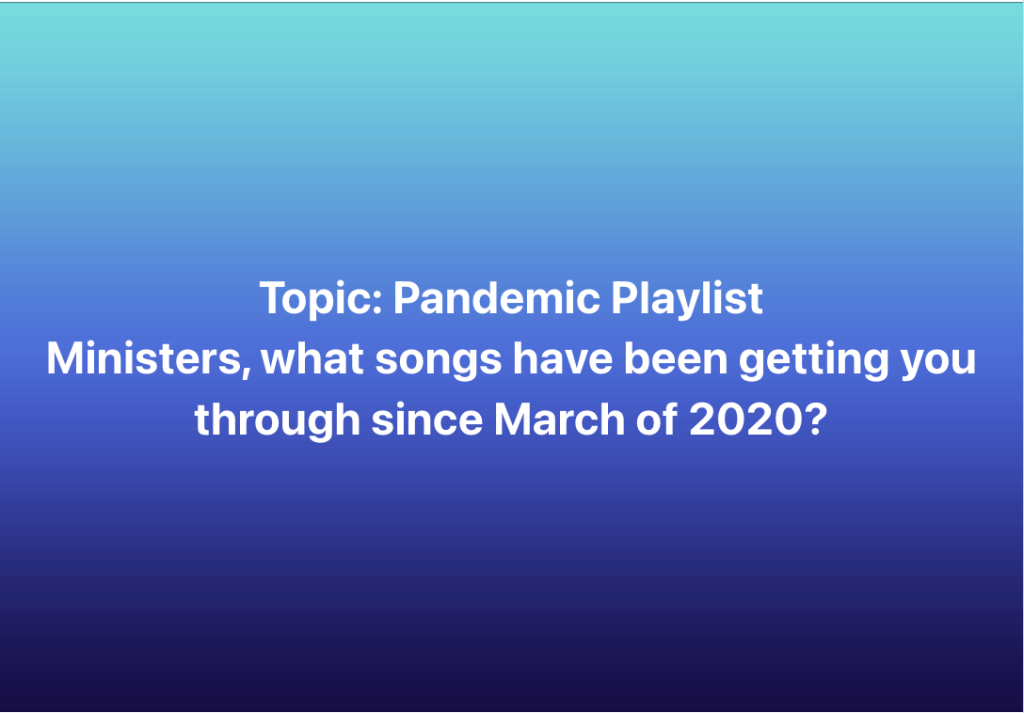 As we prepare to release the #PandemicPastoring Report on September 1, we want to hear from you about the music that carries you or has been a refuge since March of 2020. It can be any kind of music… pop, rock, country, gospel, hymns, chant, children's music, instrumental, vocal, symphonic, acapella, something you play on your guitar or whistle through the day, jam on with friends, or the music to which you wake up or fall asleep.
We created a way to gather your input. Please share one piece of music per entry. You can share more than one entry on the form. We are building a playlist and look forward to including pieces nominated by ministers, pastors, lay leaders, chaplains, activists, campus ministers, and religious leaders in many settings. You can share anonymously or let us know who you are. That choice is yours.