Erin Robinson Hall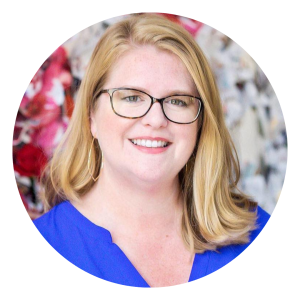 Rev. Dr. Erin Robinson Hall is the director of media and engagement for Three Minute Ministry Mentor.
Writer, podcaster, retreat leader, and preacher are all pieces of Erin's vocational life.
Erin and her husband Jake, a pastor, enjoy laughing and learning while parenting four children.
Erin enjoys designing programs, curriculum and experiences for learners that invite imagination and spiritual formation. She holds a Master of Divinity from Emory University's Candler School of Theology and a Doctorate of Educational Ministry from Columbia Theological Seminary (2018). She won the Gabriel Abdullah award for the best research design program for the development of moral values. She also received the 2018 John Nelson Award for The Bible and the Missional Church, focusing on scripture, congregation, and community.
Erin has worked with a wide range of organizations including Three Minute Ministry Mentor, Hope4CE, NextSunday Resources, Baptist Women in Ministry,  Faith Element, The Cooperative Baptist Fellowship, and the Listen to Your Mother Show. Erin is a curator for Compassionate Christianity  and co-hosts a podcast called "Glass Half Full" in which she curates conversations about the rhythms of work, parenting, ministry and life.
Adam DJ Brett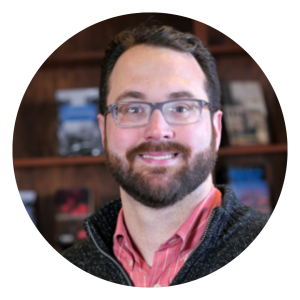 Dr. Adam DJ Brett is the web designer and director of digital connections for Three Minute Ministry Mentor.
Adam holds his Ph.D. in Religion from Syracuse University and a ThM and MTS from Brite Divinity School at Texas Christian University. He also has graduate certificates in Women's and Gender Studies from both institutions.
Currently, he is an International Research Associate with the American Indian Law Alliance (aila.ngo). His area of specialization is religion, media, and culture, with attention to mass media and the diffuse influence of U.S. Protestant Fundamentalism on media, culture, business, and politics during the early 20th century. He is also interested in the efforts of Indigenous nations and peoples to oppose the usage of a 15th-century papal bull, the Doctrine of Discovery, to justify U.S. property laws that dispossess the lands of Indigenous nations and communities (upheld by the Supreme Court as recently as 2005 in Sherrill v. Oneida. Both projects allow him to anchor his work within the sub-disciplines of critical theories of religion and American religious history with careful attention to discourses of identity and power (via Michel Foucault). Professionally Adam has worked as a web developer, event planner, and social media manager for over a decade. He enjoys projects that allow him to integrate the academic study of religion with contemporary issues and create new digital humanities projects.
Elizabeth-Anne Lovell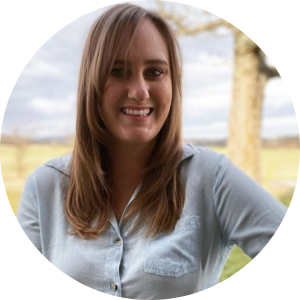 Elizabeth-Anne Lovell is the research and social media assistant for Three Minute Ministry Mentor.
She is a 2016 graduate of Belmont University, where she studied Philosophy of Religion. During the summer of 2020 Elizabeth-Anne received her Masters of Divinity from Central Baptist Theological Seminary, where she was part of the Women's Leadership Initiative.
Along with her work for 3MMM, she teaches Jesus in the Gospel and Film at Belmont University, a class that uses popular movies to relate to the themes and stories of the Gospels.
Elizabeth-Anne, along with her husband Keaton and their dog Obi Dog Kenobi live outside of Nashville and enjoy exploring new places and cozy movie nights. You can often find her listening to podcasts about her favorite tv shows or reading fantasy novels while drinking pumpkin-flavored coffee.