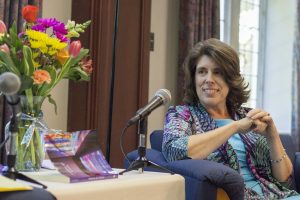 How to work with Dr. Eileen Campbell-Reed
Consulting / Teaching / Writing
If these questions ring a bell for you, then you may be ready for a partnership with Dr. Eileen.
Individuals…
how can I get some personalized coaching for imagining and finishing my writing projects?
how can I find support for my ministry growth and development?
I am new to ministry and I could use some help figuring out my path…
I am in a new ministry situation and I need some assistance in reading and interpreting my situation…
I am a minister in a tricky new situation. I could use some help in sorting out what it happening here….
I am in ministry and feeling stuck. How can I getting moving again?  I could use some help with discernment …
I am called to ministry and I am looking for employment. How could I start finding my way?
I am in seminary and trying to discern what my ministry will be. Can you help me imagine my options for living into this calling?
Schools….
We are shifting our curriculum toward a greater focus on practice and the integration of skills, identity and knowledge. How can we make changes that make a lasting difference to our students?
We are trying to understand better what students need in order to integrate their learning. What do we need to know about process and how to change our curriculum and teaching for different / better outcomes?
We are particularly interested in helping women in our school be better prepared for the demands of ministry and the ongoing sexism that hinders their call. How can we be more intentional about preparing them? What do we need to include in a curriculum that
Churches…
My church group or women's group wants to experience a meaningful retreat and we are searching for a leader to help us with…

prayer and meditation
personal discernment of purpose and direction
exploring spiritual practices
spiritual reflection

Our congregation is in a time of transition and we would appreciate guidance with

integrating spiritual practices into our leadership approach
searching for new pastoral or staff leadership
 thinking through and putting into practice a clarified purpose and direction for our congregation as a whole
Researchers….
I am a researcher looking for feedback on

research design (qualitative)
troubleshooting data collection and/or interpretation
writing up my findings
Teachers…
I am a college or seminary teacher looking for assistance with …

planning a course
designing interactive learning experiences
experiential learning
using "backward design" for courses and curriculum sequences