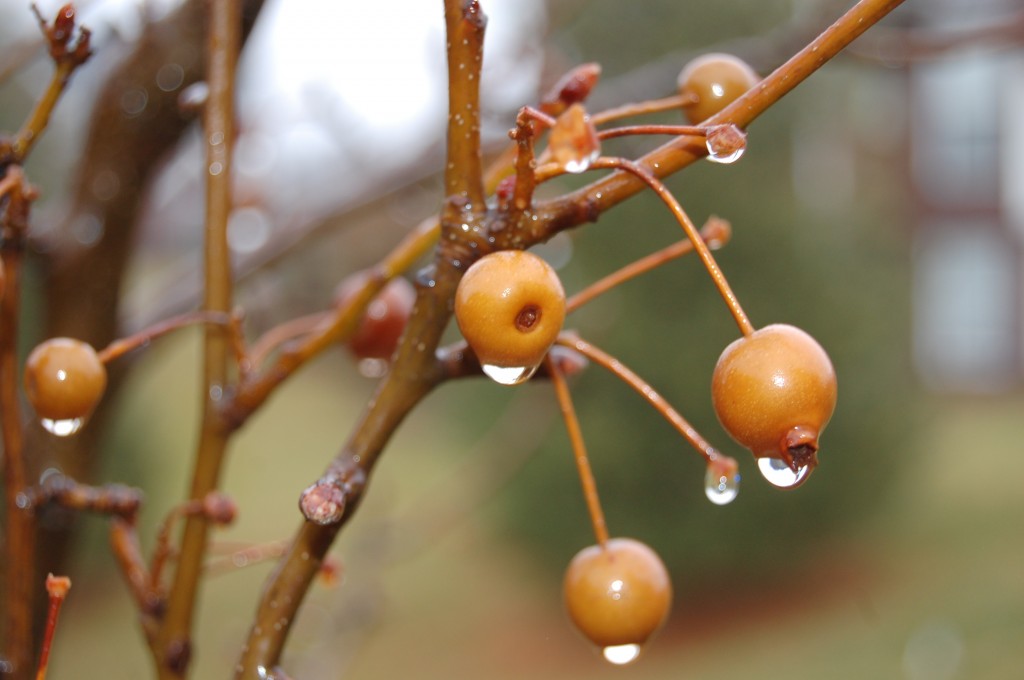 one tiny nest
perched high against a cold december sky
what comfort?
soaking up the gray morning
droplets hang from ripe fruit
waiting to fall or be devoured
what nourishment?
patiently glistening in misty light
springtime found a nest on the backside of my heart
holding something tender and new
what risk?
ruffling feathers on the outskirts of my mind
vacant dwelling places
deceptively slipping from branches
what change?
coming round so season opens into season
only a winged creature knows
and she is but flying
not telling
new year's eve morning, 2009