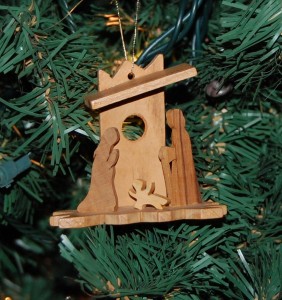 What are we going to do with Jesus?
A dozen or more years ago I was invited to be on a panel of Baptist leaders in Georgia to forecast the future of our kind of Baptists (the moderate and progressive kind). I was too young and inexperienced to do much forecasting. And I'd been asked mostly out of tokenism. They needed to have at least one woman say something.
I sometimes joke that tokenism has taken me far. In this case it took me into territory where I wasn't really qualified to be. But I was an elected leader, and minister in a Baptist congregation, and I took my task seriously. I tried to say if we didn't find more ways to include women in leadership in the church we weren't going to fare well in the future. It was a predictable argument from the token woman. Nobody took it too seriously.
Actually I don't recall any of the particular words I said that day. Mostly I remember a feeling in my gut that I had not been able to make my point in a way that it landed with any weight on the ears of my hearers. Dismissed as nothing new. And besides the church has lasted this long without the pastoral leadership of women. What makes us think we won't go on?
The only words I can quote from that day came from Loyd Allen. When it came his turn in the several rounds of panelists, he asked simply: "What are we going to do with Jesus?" Until we can answer that question, he said, we don't really know what we are up to or how we should proceed as a Baptists or as Christians.
While the rest of us were talking strategy and tactics, Loyd's question asked about relationships and one relationship which is at the very heart of our faith tradition. His question has stuck with me.
+++++++++++++++
Last week I got an email that included this: "We are finding that many folks in this new moderate Baptist life, and perhaps especially from our more left of center congregations (read welcoming and affirming) have raised up a group of students who simply don't know where they stand on faith matters. They don't know the Bible, they don't claim any degree of exclusivity of the Gospel, and they see Jesus as a nice man in a robe who is a good example of how to live."
In effect my friend raises the same question Loyd Allen raised. For the same group of moderate and progressive Baptists. What are we doing to do with Jesus?
Advent is a season that asks that question each year. The move of Advent is to slow things down, push against cultural forces that undermine faith, focus on God's presence always being born into the world. Despite these efforts it remains easy to ignore the most obvious relationship at the heart of it.
I am pondering the question yet again this Advent. What are we going to do with Jesus? My responses are not all easy ones. In the next few posts I'll elaborate.
For now, whether you are Baptist or not, I invite you to live with the question, if you can find the nerve: What are you going to do with Jesus?
Posted from the House of Prayer in Collegeville, Minnesota.