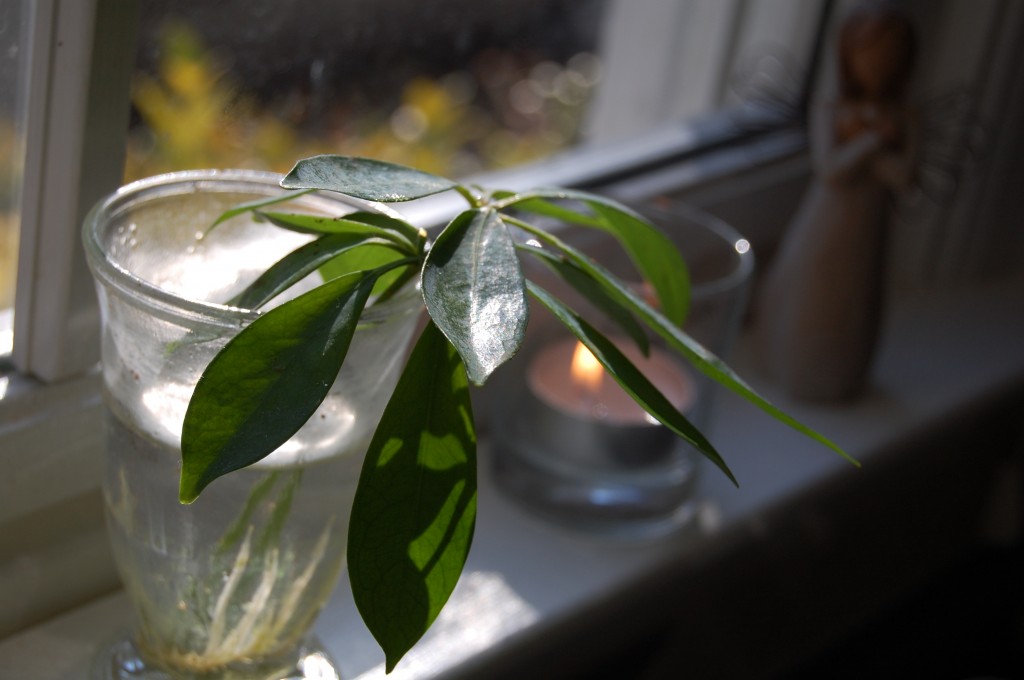 Rescaling Grief
About sixteen and a half years ago, my Grandma Campbell died. I was in the midst of a long and difficult search for my "first call." I had been interviewed by nearly a dozen churches and religious agencies. Some went well. Others were dismal. None of them was working out. Altogether they had worn my soul thin.
Then my Grandma died. She was the last of my grandparents to go. All four of them died while I was living in Louisville for seminary and then the interminably long search for a place to serve.
Somehow my grandmother's dying was indicative of an era coming to a close. It was also that same month that I began a conversation with a church that did eventually call me to my first full-time ministry job. It was a complicated grief. But then they all are.
From the funeral family members carried home flowers and plants. I took an umbrella plant (schefflera). It has been with me ever since, a shelter and reminder of my love for my Grandma. But it has grown out of control several times. We nearly lost it on several occasions. To the weather. To neglect.
I've taken cuttings and started over with this plant twice. When it has overgrown its container and reached out in too many directions. I was really feeling ready to let it all go at the end of this past summer. But not quite. I decided to take a small cutting. See if it took root. I didn't give it a lot of thought. I only felt relieved not to be moving the gangly overreaching plant inside for the approaching cool weather.
Old griefs are like that. They need to be rescaled sometimes. They begin to overreach their containers. And all the sudden they are not a kind reminder of the person or idea we've loved and lost, but rather an overgrown symbol of the loss itself. Time to reconsider. Revisit. Let go. Rescale the size of our grief.
Knowing my love for my Grandma Campbell would not disappear even if the symbol of my grief for her was no longer around, I found it easy to let the plant return to the earth. And I cut a few tendrils and dropped them in water. It was okay if they didn't eve sprout.
Last week I saw roots for the first time. Somehow they are comforting. They give me hope that over time griefs change size and shape and need for tending. Like this umbrella plant they even renew themselves tenderly.
"Every lament is a love song." And this little plant sitting in afternoon light sings it so sweetly.