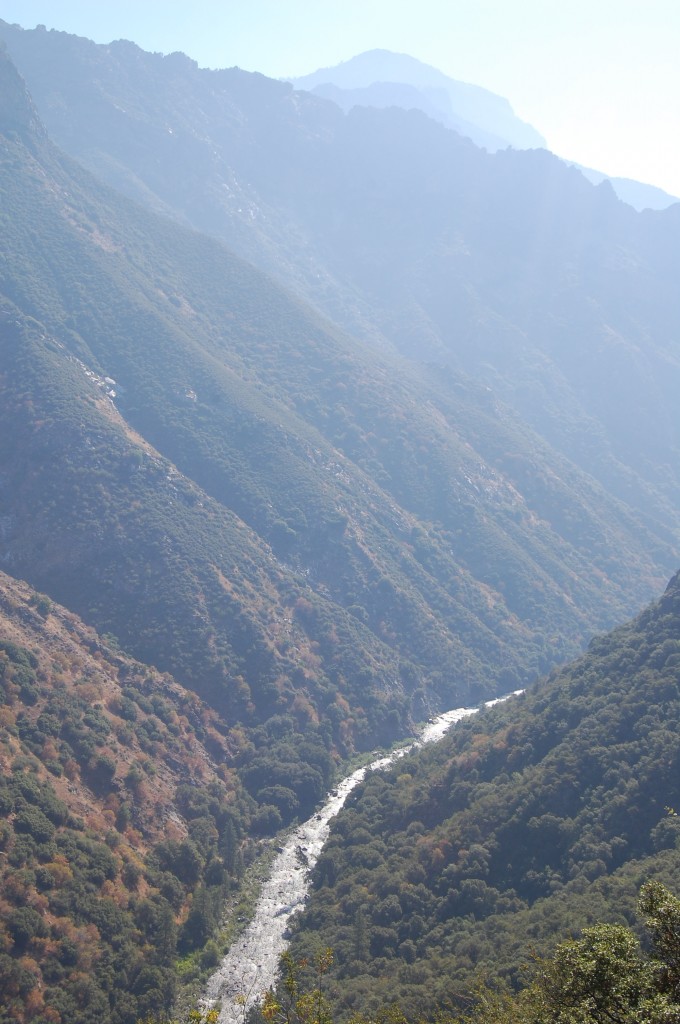 The Lord is My Shepherd
This is a time when the very familiar and beloved 23rd Psalm comes up in the lectionary. I preached from this text several years ago at the church where I grew up. Further below is an excerpt from that sermon. An here you will find a link to Bobby McFerrin's beautiful rendition of Psalm 23 (Dedicated to My Mother). All the voices in the recording are McFerrin's. So I chose a video that also features mainly him, rather than some of the other compilations of nature scenes set to this music. Mostly I hope you'll hear the beauty of the layered voices and see the way McFerrin transforms the lyrics.
For the sermon, preached soon after my daughter was born, we began by reading the text together from the hymnbook in the familiar KJV. It turns out that version is so well known that it can hardly be escaped. Many folks carry it around with them and know it by heart. So I tried to honor that and draw on it and go a bit further. . . here's how we began. . .
Psalm 23 (King James Version)
1 The LORD is my shepherd; I shall not want.
2 He maketh me to lie down in green pastures: he leadeth me beside the still waters.
3 He restoreth my soul: he leadeth me in the paths of righteousness for his name's sake.
4 Yea, though I walk through the valley of the shadow of death, I will fear no evil: for thou art with me; thy rod and thy staff they comfort me.
5 Thou preparest a table before me in the presence of mine enemies: thou anointest my head with oil; my cup runneth over.
6 Surely goodness and mercy shall follow me all the days of my life: and I will dwell in the house of the LORD for ever.
The twenty-third psalm is among the most beloved and often quoted pieces of poetry in the English language. It is the text of the only solo I ever sang at Cumberland – as a youth under the direction of Ron Shipe. It was not memorable – even to me – I do not know which line I sang. Of course for many folks the 23rd Psalm is also associated with funerals or the loss of someone dearly loved. For me it is a scripture that brings to mind my Grandpa Campbell's funeral. I was a seminary student at the time, and my grandparents had their own pastor, so I agreed to read scripture in the service: the 23rd Psalm. Emotionally I almost didn't make it through the six short verses.
Among my favorite childhood memories of my grandfather is the image of him sitting at the dining room table studying his bible lesson on Saturday nights. By the time I came along to witness this ritual he used a magnifying glass about the size of a greeting card to read first the bible passage and then his Sunday school quarterly.
If we look closely at this psalm, not with a magnifying glass, but through the lens of our own experiences and journeys, maybe we can see something fresh, something new, some word of God for our lives.
The 23rd psalm is overflowing with images of a journey: there's a guide and a path, there is water and a pasture and a deep dark valley; there are enemies, a meal and a final destination. All the elements of a good story and an epoch journey.
I've taken lots of trips in my life. Moving away from home and one's relatives makes travel a necessity. And going to graduate school, taking a church job, going to graduate school again . . .  these choices have each made travel a regular part of our lives. Lynn and I also love to travel for pleasure on vacations, accompanying each other on work-related trips. Add a baby to all of that, and the travel grows more, well, let's say more complicated.
The image of a trip or journey is a rich metaphor for the spiritual life. It can reflect one's experiences of a week, of a certain time in one's life or can even become a metaphor for one's life as a whole. The journey that is suggested in Psalm 23 includes many of the twists and turns that a life can bring, and the hopes we have for God's guidance along the way.
Some of my favorite journeys have been car trips. I have both fond and frightful memories of traveling down the road. Driving under a rainbow in the San Rafael Valley . . . following a snow plow over Bear Tooth pass . . . admiring the fall colors through an open car window around Cade's Cove . . . breaking down on a dark highway in Texas . . .  stopping to watch a late-evening sun set over the Rocky Mountains.
Reflection on our lives and making connections between our stories and the stories and images of faith that have come to us through the Bible and the church, is a way of deepening and strengthening our individual and collective faithfulness. It is one of the main tasks of worship: to reflect, to connect and to accept God's grace for our travels. If we are always on the move, never resting beside the still waters for refreshment, then our souls become depleted and weary. If we fail to look back at where we have been or what we have done, then our lives will ache for something more, the more that only comes from within.