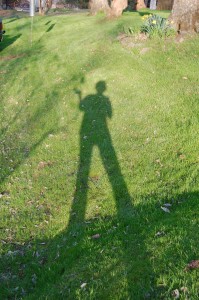 Cry of Absence
The mornings are so hot already. It's only June. But heat + humidity = heat index of unbearable.
I rolled out early to run this morning. Wednesdays rarely hold any exercise. Full days followed by church and meetings and blogging don't leave room for much else.
The heat also drove my husband out early. Yard work at the church house. Before the hour of frying eggs on pavement approached.
A friend is staying with us for several weeks. She's interning at our church. I let her know that I was likely to go out running early, and I might not be early enough to get back before my four-and-three-quarters-year-old daughter arose to meet the day.
I was right.
I ran in the heat, my mind working away at a meditation for chapel in a couple of weeks and a series of Pentecost blogs. I pounded my way down to the river, and turned around at the end of the trail.
Meanwhile back on the hill. My daughter arose. She searched. No Mom. No Dad. She cried. Then she screamed. She woke the houseguest, who proceeded to drop her glasses behind the bed, and couldn't see her way to the door.
It was a cry of absence. I didn't hear it. But I've heard it before.
In the hospital. At the graveside. In the therapy room.
My daughter was completely safe and cared for. Yet she did not know this. She thought she had been abandoned by those she cares for most in the world and who care for her every need.
She panicked and cried out. The seeming absence of loving parents created fear, anxiety and desperation.
Years ago when I first heard of Martin Marty's book by the same title, I was mystified. I had been so conditioned to believe that God's presence was constant and ever-available, that I didn't know what he could mean, really.
Yet my daughter's cry of absence this morning mirrors the experience of nearly every other person at some point – or many points in their lives. We wake up one day and the usual routine is out of kilter. The people we love are not where we expect them to be. Somehow the world seems to have shifted on its axis, and we do not know how to react. So we cry out.
In truth my daughter was still cared for, loved, protected and safe. As safe as living in suburbia will allow. Her perception was absence and it terrified her. Yet she was no less secure than she'd been moments before as she slept peacefully.
As I came up my driveway I had a short argument with myself. It started with the thought that she might have panicked and run out into the neighborhood in search of us. I should have told her I was leaving for a run, I berate myself. I was wrong to do this. But no, no. I made provision, and she was just as likely not even to awake before I returned. We put her in bed later than usual last night because she was swimming with friends. Then before I could finish my argument, I was in the door, and there she was standing calmly in her little chair showing our friend how to make coffee.
"Hi, M. How are you?"
"Hi, Mama."
"Did you think I'd left you this morning?"
"Um-hum. I cried." (She affects this now.) "And I screamed."
"And I dropped my glasses behind the bed and couldn't even see what was going on," chimed in our friend.
We all laugh at this. (Oh dear, I think to myself.)
I drop a kiss on the top of her head, smelling the chlorine from the pool in her hair.
I decide some reassurance is in order. So I remind her, "Honey we will not leave you in the house alone. You are safe and loved. Did you all find my note on the table?"
They did.
"Do you want cereal?" I ask her. "Milk or yogurt?"
I pull things out and pour cereal. Then I head for the shower. I need to wash off the heat of the morning. But on the way I pray a few words . . . God, may my daughter always know how deeply loved she is  . . . by you and by me . . . no matter how far away either of us ever seem to be in a moment.