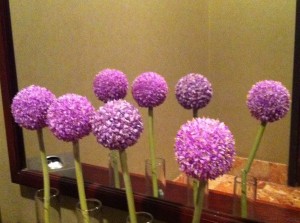 Friends
Finding a friend who is a really good listener is one of the best gifts life can offer.
Making a circle of friends who can listen with each other into the deep places is still more.
This afternoon I was refreshing myself with Parker Palmer's book Hidden Wholeness (HW). I read it the first time soon after it came out. I was spending a lot of time holding my newborn daughter and his words seemed to carry me. He writes about a kind of holding that fits both images perfectly.
I've been reading his writing for many years, yet this book seems to contain a kind of wisdom and maturity that surpasses Palmer's earlier books. He learned much of what he shares about creating "circles of trust" from his Quaker friends.  He says of these circles that they "hold us in a space where we can make our own discernments, in our own way and time, in the encouraging and challenging presence of other people" (HW, 27).
Palmer's approach informs my teaching, research methodology, pastoral counseling and church discernment groups. What he describes is not merely a method however; it goes to the heart of what it means to live in the balance of both being ourselves and being with others so that they can be themselves, which is also the heart of good friendship.
In nearly every place I've lived I have gradually found a way to become part of or help to gather a new circle of friends who can be kind and hilarious and supportive. There is no way to describe in such a short space what these groups or individuals have meant to me. They have sustained me through middle and high school, in all the churches where I have been a member, through seminary, in my first call and through graduate school again.
Those that stand out have been the ones which sat intentionally and patiently with each other as we each discovered our voices and found our way to greater clarity, who did the things that friends do like eat and talk and move furniture, and pray and laugh and play cards past midnight. I cherish those who've stuck together through marriages, babies, tragedies, divorce, death, graduate programs, and other life-altering moments. I don't really know how I could be here in this moment of my life without a long string of good people who have loved me and let me love them.
The friends who really have patience with me can listen all the way to the end of my stories and the bottom of my wonderings, and the long hours it takes sometimes to figure things out. Those moments and those friends are beyond these thin words of generality. I treasure those friends and try to return their kindness, patience and love. Of course it is impossible to always get this right. But the really lasting friends get that and we have forgiveness in our vocabulary with each other.
I love Palmer's "countercultural rule" and I often invoke some version of it when I'm leading a group. He puts it this way: "No fixing, no saving, no advising, no setting each other straight." (HW, 114). If you can find a friend – or especially a small circle of them who can live lovingly by this rule, you have found a gift indeed.
If ministry is an embodied, relational and emotional practice (and I think it is), then being able to cultivate friendship that is shaped by attentive listening and authentic voices will be an important aspect of sustaining that practice. There are many things that can work as barriers to deeper friendships, yet there are also many reasons to take the time to cultivate them.
Speaking of advice . . .  sometimes blogs can and should offer advice, and sometimes friends can and should, too. Nevertheless, lasting friendships will also make space for listening that is advice-free.*
5. Circle up some friends and don't just have a bitch session. Find a way to talk honestly about your vocation, your desires, your temptations, and your struggles. You may also want (and I highly recommend) a coach, a therapist, a spiritual director, or a masseuse. But start with friends. They don't charge for their services and support can be generous and lasting.
_____________________________
* This post is the fifth in a series which unpacks my "practical advice  for young women (and others) considering a call to ministry."