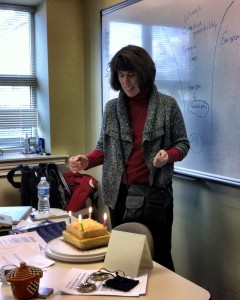 It's my birthday.
I'm taking the night off.
(big smile)
Posted by:

Eileen Campbell-Reed

I am an academic entrepreneur. I've spent my adult life understanding my work as a bridge that connects church and academy, spirituality and practice, personal faith and a public theology, prayer and the practice of justice. After more than five years in pastoral ministry and over a decade of teaching in seminaries and divinity schools, I am embracing my purpose more fully as a public practical theologian, collaborative advocate, mentor, coach and researcher working both in and beyond the confines of traditional institutions.