Holy Week | Postcards
Good Friday
Mama hens, baby chicks, and roosters have the run of Key West. They can be heard at all hours and seen roaming every street, beach, alley, and yard. Each rooster crows with more vibrato than the last. One day I spotted and photographed more than twenty of the creatures.
Each strutting, overbearing feathered bird took me to Good Friday, to Simon Peter, to three denials before dawn (John 18:1-19:42). Today's digital postcard portrays our everyday denials of God's love and justice, stunning in beauty and bold in voice as any rooster in the Keys, and more numerous.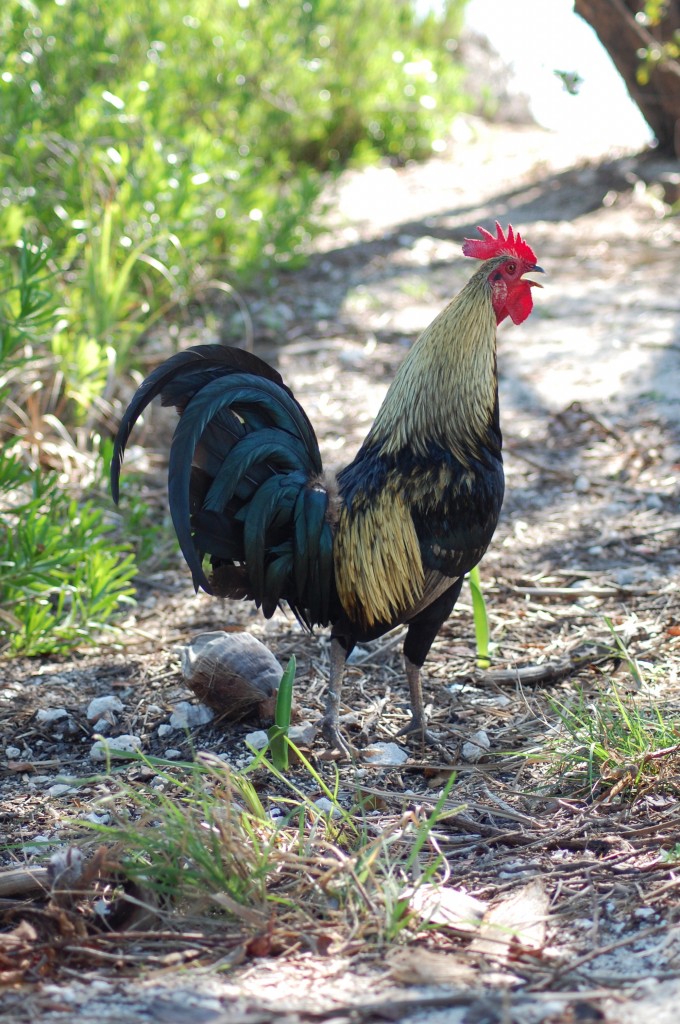 Lord have mercy. Christ have mercy. God have mercy this Good Friday.