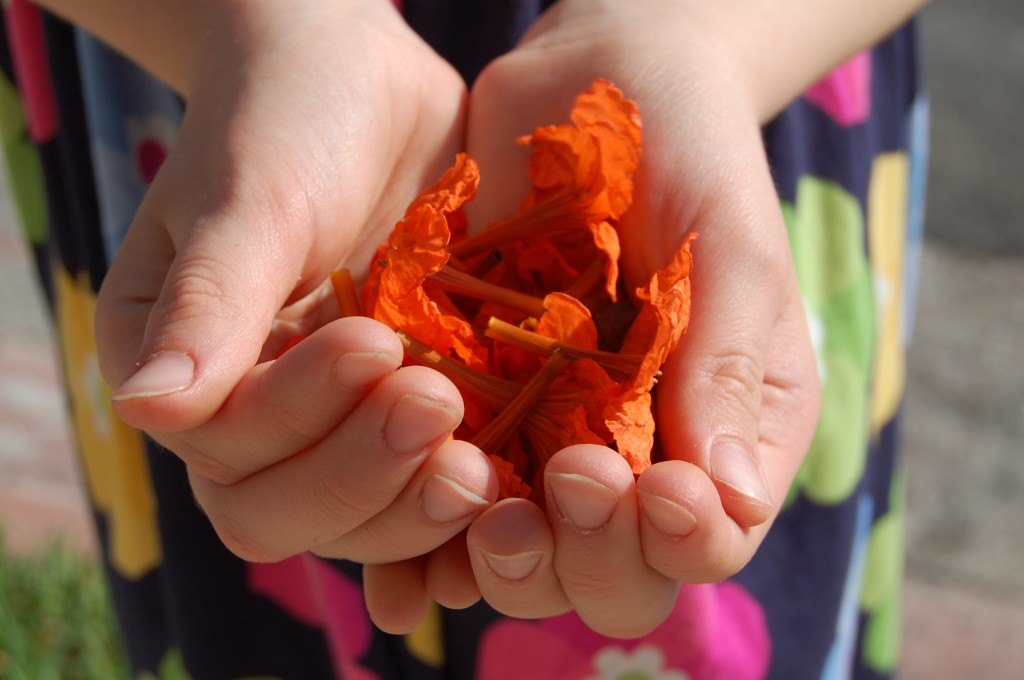 Beyond Our Wants and Fears
Note: This week's lectionary readings include Psalm 23. My congregation followed the Good Shepherd throughout Lent, inspiring this story.
Saturday
"Maaa-maaaaah!"
The wail comes over my phone.
It's late in the afternoon following a beautiful day with friends at the park. My six year old is now in full meltdown, transmitting her frustration from Dad's phone. We are driving home in separate cars, due to a busy morning. She is sobbing over things she lost at the park.
I ask several times, trying to wade patiently through the tears, and a staticky connection, "What exactly did you lose? Where did you see it last?" At least some of the lost things were entrusted to her father for safekeeping. Now he has bitterly disappointed her by not keeping his promise.
A promise I doubt he made. "He's a meany," she groans. Now, if you could see the number of sticks, bark fragments, dried nuts, flowers, and other nature-treasures that come through our door, you would understand our reluctance to keep, protect, or save everything she finds. So before you judge him harshly as the uncaring parent in this story, let me assure you I have lost many a rock, clover, or decaying stick before arriving home from the park myself.
"Let's sort it out when we get home," I say, hoping it might be forgotten or reframed with a new perspective in the seven-minute drive.  It has been a long week, and I'm looking forward to a concert with friends tonight. I don't really want to cope with a crisis. I hope she lets it go before coming home.
Nope.
With tears and a mud-streaked face, she gives me the full description of each lost item: a yellow-and-white ball, a stick, some rocks, and a piece of bark. She details each last place where they were seen. Her longing to recover them is palpable. And her plots for revenge on her Dad are mounting. "I'm going to be mean to him."
I put her in my car and we start back. Along the way I'm preparing her for the fact that toys found on a playground often disappear quickly and sticks, and rocks have a way of melting back into the earth from which they rose. I listen to her longing, and I try to help her think about how to care for the things she wants to keep. In the back of my mind I'm trying to figure how I might get some parenting help from the Psalm we had been singing all week.
Marty Haugen's chorus, "Shepherd me, O God, beyond my wants, beyond my fears, from death into life,"  with its minor chords has been haunting our Lenten days (listen here). We sing it over and over. My daughter and me mostly. We sing it unawares in the car. Around the house. Like her dad, she is a nearly constant stream of singing (or talking) without much to filter her thoughts. So much the better for this piece of worship to be flowing through, instead of Taylor Swift. (Not that there's always something wrong with Taylor Swift, but that's a different story.)
When we arrive at the park I let her out as near the play area as I can. She streaks across the field running like her life depends on it.
I park and cut diagonally across the field keeping one eye on her and one on the spot where the rocking chairs are lined up, and the nature-treasures were last seen hours earlier. I hold out no hope for finding them. Instead I prepare for how to help her with these smaller losses as part of parenting toward the larger losses of life. My own want and desire is to help her imagine more responsibility, less revenge, and how to lessen her attachment to things.
But I'll be dad-gummed if she doesn't come running toward me holding out a yellow and white ball! It's bigger than I imagined. And muddier. I stop and stare, grinning and amazed. Next she runs straight past me to the steps.
"There they are," she cries excitedly. "Just where I gave them to Daddy, and he left them."
I take the rocks, sticks and bark and she washes off the ball in a water fountain. We celebrate her finding with a hug. It is a relief to find. Even if the things aren't likely to be remembered past Monday, or if it takes time out of a busy afternoon and makes me a little late meeting friends for dinner. It's simply good to recover the lost.
There are still connections that need making. "This reminds me of the song we've been singing. . . ." We sing it through. "Think about how much you wanted to find your lost things! How afraid you were that you might not! Oh, and how relieved you were when they turned up right where you left them." She nods solemnly.
"And honey," I say, "I want you to know that God loves and cares for you through all of that . . . in your wanting to find the ball and the nature-treasures, in your fear that they might be gone, and in our relief and happiness when we found them! And if we had gone to the park, and did not find one of those lost things? Well, God would still be loving us through all of that, and helping us with our sadness and losses." We sing the chorus through a couple more times.
+++++++++++++++++
Sunday
Worship is the moment where things come together for me. It is the ritual space that fills my night-time dreaming. It is an embodied, physical space of learning about myself, examining the loves and struggles of my life, and finding my place within a community of good news and grace.
"Shepherd me, O God, beyond my wants, beyond my fears, from death into life." We sing together in fine harmony.
Today children read their paraphrases of Psalm 23. God is a shepherd, a friend, a partner, a mother hen. They feel safe in the dark, filled with a good meal, loved and protected from harm. We are awed by their wisdom.
Today's sermon comes from Luke 15. We are finding the lost: coins, sheep, children. And I add: sticks, rocks, and yellow and white balls.  And my list grows: parents, voices, purpose, direction. Our pastor April says, "Even if we've lost our way, we can be found." That strikes me as a profoundly good piece of hope.
It is a relief to hear proclaimed with grace, that even if I'm lost, I can be found. God's longing for me – for you – is as palpable as my child's wail of desire over the phone. Good news.
A few moments later during the offertory, my vantage point on the back pew allows me to see more things found. One child has clearly found his way with his violin and plays with ease, moving his head gently. I see another child dancing – it's a graceful liturgy – behind a wall at the back of the sanctuary. She's finding her way between her love of ballet, and the worship we share.
After trudging through the week of everyday loss and longing, I lean back and take all of it in: the beautiful day, the lost treasures, the long week, the parenting. And holding it all in the space of worship, I feel the relief of being found, of belonging once again to my own life, of belonging to these people, of singing and dancing, of all of us in the care of One who leads us beyond our wants and fears. From death into life.