Revamping Keeper of the Fire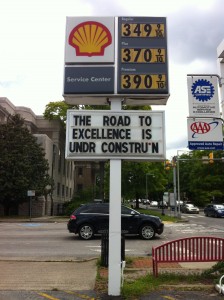 Hi, Friends –
Thanks for stopping by my blog. Keeper of the Fire has been a part of my work for nearly four years now. Time for another revamp! And I need your help!
Here is my purpose for Keeper of the Fire:
An invitation
… to reflect on learning practices of ministry, teaching and spirituality
… to imagine how you may go deeper into the presence of God
… to share your experience of learning these practices
… so that we might learn together.
I value your feedback. And I would be grateful if you would send me replies to the any or all of the following questions. You can send an email, post replies in the comments (below), write to me on facebook, send me a tweet, compose a letter (if you're into paper and pen) or use survey monkey!
First impressions…
1. If this is your first time to visit Keeper of the Fire, what do you notice immediately? What is most appealing? What do you find distracting?
2. If you were composing a tweet to share this blog, what would you say to others (in 140 characters or less)?
3. What bells and whistles would you recommend for Keeper of the Fire (a wordpress site) to make it more inviting or usable?
4. What other sites would you suggest I look at for inspiration while I'm planning changes here? (feel free to post your own site or others in the comments section)
For returning readers…
5. If you were sharing this blog with friends on facebook or in an email, what would you say to invite others to become regular readers?
6. If you've been following along for a while, what would you like to see or read more about?
Feel free to copy the questions into the comments section and give me your thoughts!
Thank you!
Eileen