Lenten Lights Z ~ Guest Post by Becky Sears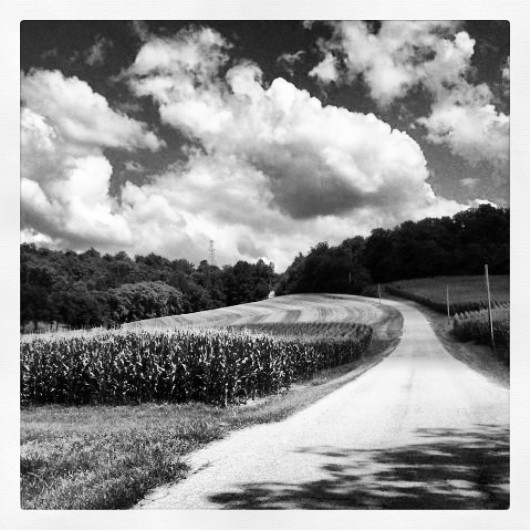 Today's photo and reflection come from photographer and friend, Becky Sears.
If someone were to ask me what my greatest fear is, my answer would be loss of a loved one.
This is likely a result of losing my dad at the age of 15.  Words cannot describe the magnitude of such a loss.
My granny, his mother, represents so much of what I value in this world: strength, faith, service, compassion.  My entire lifetime she has been alone.  I never knew my Papa, who died before I was born.  A true matriarch, she held the family together.  She cooked.  She cleaned.  She gardened.  She quilted.  She served.  She prayed.  She loved.
When I learned that she had passed away, I felt very heavyhearted knowing how huge her absence would feel.  I had been in denial of her worsening health for some time.  I couldn't bear to face the fact that I would ultimately lose her.
I arrived at the funeral home expecting immense sadness, emptiness, and pain.  Instead, I stepped into warm embraces, smiles, laughter, old friends, beautiful quilts, precious photographs.  I felt I was home again; flooded in childhood memories, old stories, familial ties.
We broke bread together in the kitchen, standing room only, just like Granny's kitchen at Christmas time.  I spoke with an uncle whose face and voice were so overwhelmingly like my dad's that I felt as though he was with me, hugging me, smiling at me.  The joy was immense.  I began to forget that she was gone.
The reach of her 94 years was staggering.  The friends, the family, the number of mouths she fed, the souls she touched, the stitches she sewed, the prayers she lifted, the obstacles she overcame, the pain she conquered.  All of that is present.  We carry it with us, her sons, daughters, grandchildren, friends.  We embody her faith.  We tell her story.
As a Christian, I know and believe that this is not the end of my Granny's journey.  I was overcome with joy at the sight of her grave next to my Papa's.  Somehow the idea of his joy getting to see her after all these years far outweighed any sadness I felt.  I no longer fear her absence.  I rejoice knowing she is home.
The photo is of her farmland.  The hill we rode our bikes down.  The path we walked together.  It captures the beauty of my favorite childhood refuge and I know she smiles over it today.
________________
* When planning this Lenten Lights series, I decided to invite a few guest posts. Becky and I are members of the same congregation. We have worked on other artistic presentations at our church for Holy Week. I'm delighted to have her lovely story and black and white photo in the series.