Practicing Resurrection D
As the Sister preached tonight at St. Benedict's Vigil service, she reflected on the Gospel reading for tomorrow. She reminded me and about about 60 other worshipers that everyone, like Jesus' disciple Thomas, has periods of doubt about the resurrection.
Amen, Sister.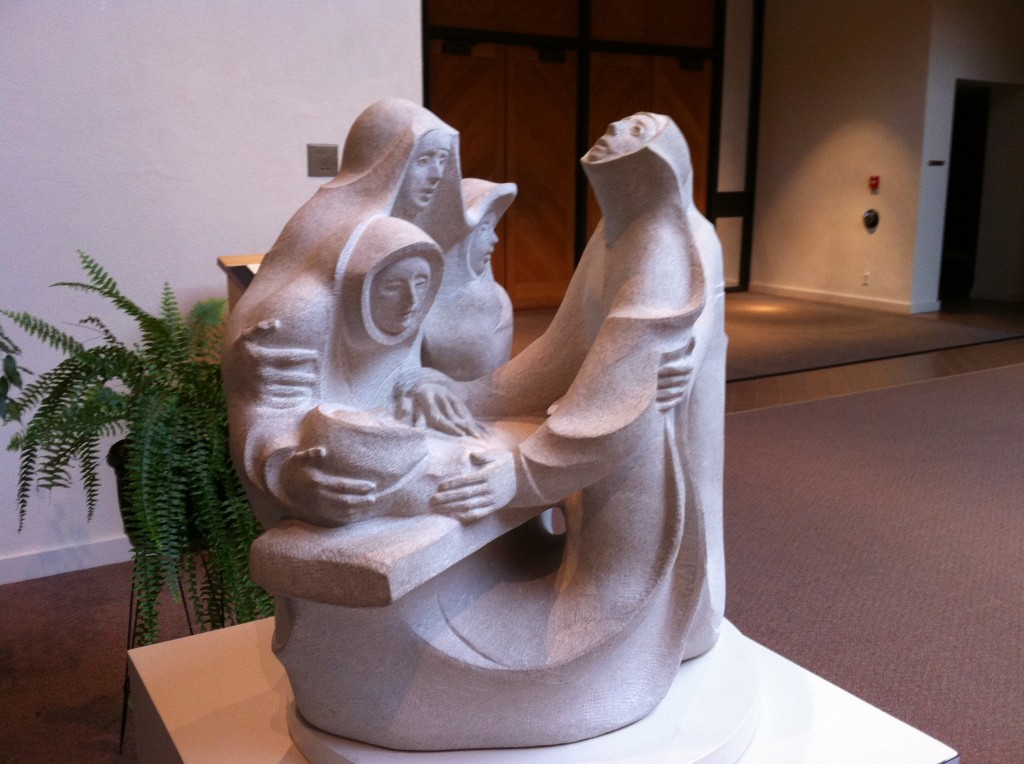 I've got doubts about many mundane things, not to mention the resurrection. When I dwell in my doubts, I find myself increasingly isolated, depressed, and mucking around in despair. This leads me to the second rule for practicing resurrection: practice in community ~ it's not an individual venture.
My time with the sisters at Saint Benedict's Monastery today for both Morning Prayer and Vigil services, brought home to me on many levels the need for community. One of the most basic, and often overlooked, is that when one of us can't believe or practice resurrection – or any other aspect of our shared faith – the community can surround us and hold up the practice and belief. We can let them carry us. That is a kind of trusting faith that is embodied, relational and communal. Practices of community are essential for the practice of resurrection.
---
When I made this photo in 2011, I asked permission to share it on my blog. This is the first time I've chosen to post any photos from St. Ben's.