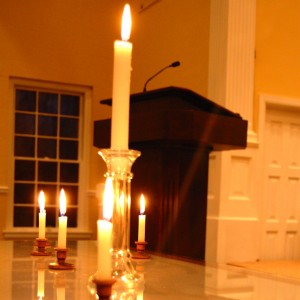 Sermon Checklist 
Planning a sermon has a lot of moving parts. Especially for beginners, when you get caught up in the sermon itself, it's easy to forget logistical details. Here's a checklist that may help, so you don't find yourself tripping into the pulpit, having a coughing fit, or discovering mid-sermon you are missing a page of notes. As I get closer to a day when I'm preaching, here are some things I pay attention to…
A few days or week ahead:
What do I want my sermon to say?
What do I want my sermon to do?
Can I see the major moves in my sermon?
Are there any missing pieces or things I don't know how to pronounce?
Are there aspects I'm still not comfortable with… who can I talk to about that?
Breathe
The night before:
What am I wearing? Is it clean, comfortable, non-distracting? Can I attach a wireless mic?
Are my shoes clean and ready and comfortable?
Liturgical wear – robe, stole, cross or other symbols?
Are my notes or manuscript printed and readable? All pages are there?
Bible? Mark the text (post it or book marker)
Do I know who is reading my text? If it is me, have I read it aloud 5+ times?
Other things: tissue? Pen? Throat lozenges? Water bottle?
Breathe
Get to bed early!
The day I preach the sermon:
Time to pray/meditate first thing
Read through or rehearse the sermon in the quiet of the day – before others start needing my attention
Can I eat something healthy (depends on the time of the sermon)?
Drink some water
Go through check list of things (see above) – put them all in a bag
Breathe
At the venue/sanctuary:
Where will I put my Bible? Water? Notes?
Can I see and be seen? Hear and be heard?
Get an order of service – ask questions if someone else planned it.
Meet technicians – test sound equipment before the service (attach mics, etc.) by reading the scripture
Walk around the space
Breathe
 What else is on your must-have check-list item as you prepare to preach?