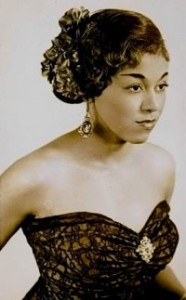 Hidden Talents
Black History Month – Day 3
This afternoon I heard on NPR a remembrance of Rose Marie McCoy, who died at age 92 in on January 20. She was "one of the most prolific songwriters you've never heard of," and she produced more than 800 songs in her lifetime. McCoy wrote for singers from Elvis and Sarah Vaughn and Nat King Cole to Etta James, Faith Hill, Linda Ronstadt, Aretha Franklin, and James Taylor. And she wrote in many genres of popular music from Blues and Rock to Country and Jazz.
One of my favorite things about her is her independence, having never signed with a particular label or publisher, but in her life time wrote with various partners and collaborators.  The first really big hit by McCoy and her writing partner Charles Singleton was recorded by Elvis in 1955. Here is a 1968 rendition. Enjoy!
And here is a recording by Rose Marie McCoy herself, "Stop Dippin' in My Business." Among the joys of celebrating Black History Month is the discovery of good art, music, writing, inventing, and the amazing human beings who created it.