HOPE
For Advent this year I'm taking up the invitation from the Anglican Communion to pray through the season with an #AdventWord each day and an accompanying photo or video. This post is the summary of Week 1 of Advent. Hoping….
#WAKEUP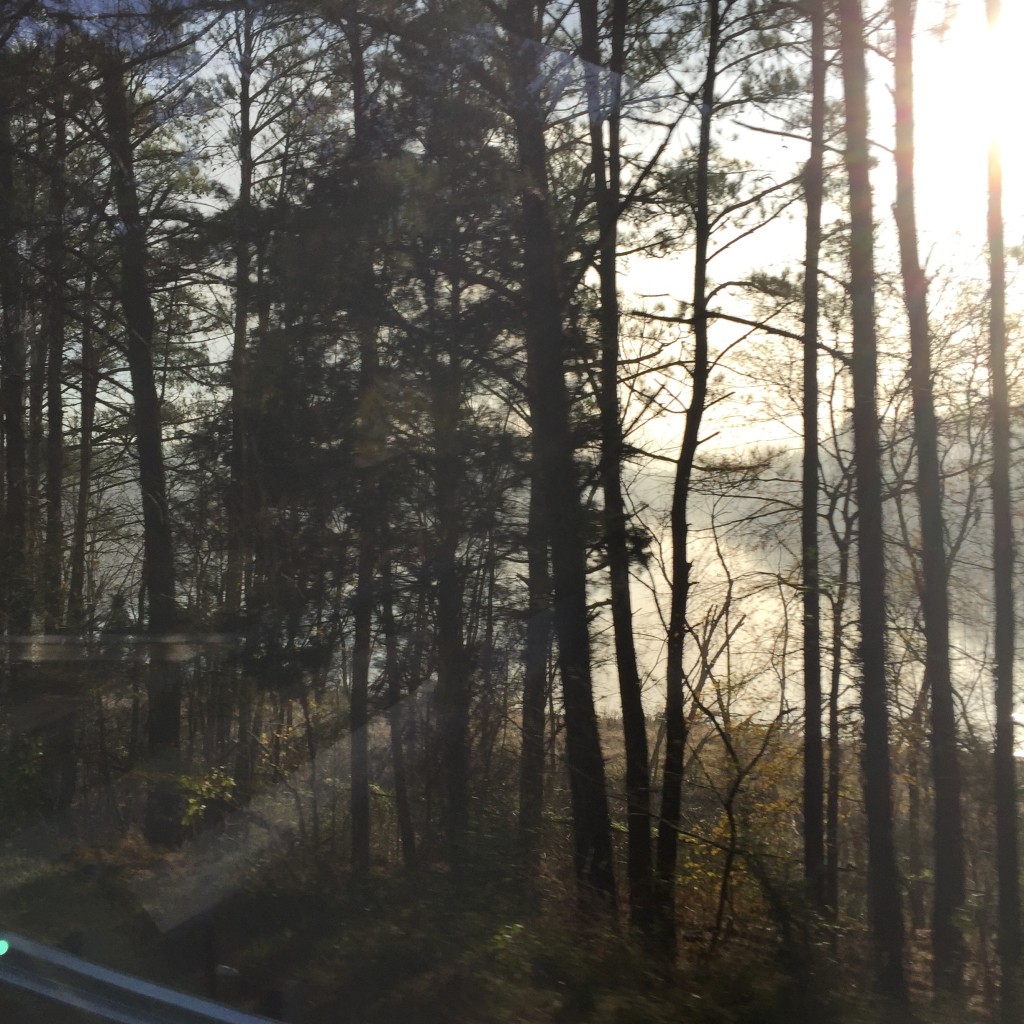 11.29.15 The #AdventWord is #wakeup
I made this pic of the early morning fog from the megabus ride last week heading from AAR to East Tennessee for Thanksgiving. I was just barely awake at the time.
If you want to participate in the advent season through sharing themed photos, you can take a look here… http://aco.org/adventword
#PROCLAIM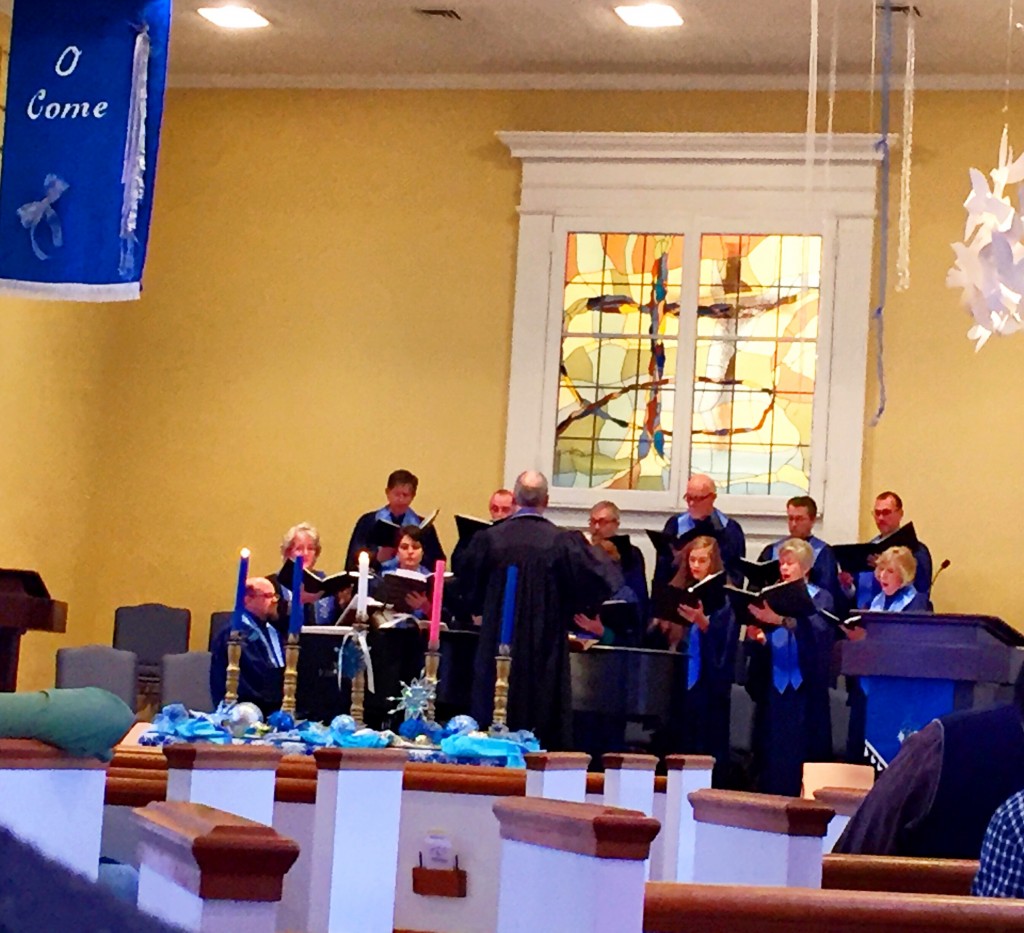 11.30.15 Today's #AdventWord is #Proclaim.
My congregation – Glendale Baptist – does it oh so well. Yesterday I saw & heard proclamations of hope and longing, word and song, laughter and lament. All the best ways to open the season.
And besides that I love the liturgical blues.
#GIVE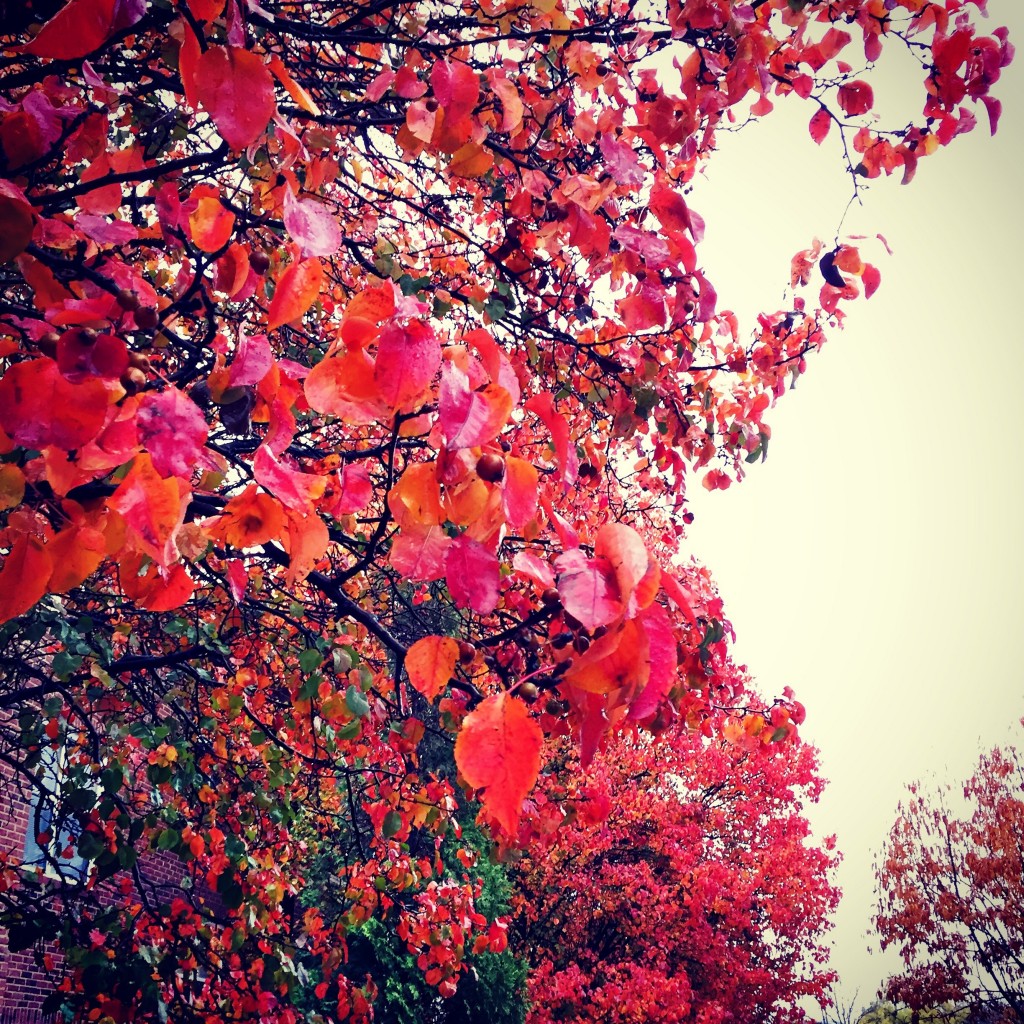 12.01.15  The #AdventWord is #Give. Even on this grey and rainy day (4th in a row) these Bradford pear trees just keep giving, adding color to the morning, standing sentinel on the changing season.
#FORGIVE
12.02.15  The #AdventWord for today is #Forgive.
There is so much in life that needs forgiving and forgiveness … that which is personal and needs relational repair … And that which is corporate and needs restoration for systems of harm and injustice. Forgiveness is an everyday practice.
In my experience harms large and small are often a lack or failure of loving well enough. So I've chosen a video for today's advent word.
If you'll listen to Marketa Irglova all the way to the end you'll here the beautiful mantra that ends the song 'on my mind.'
#REPENT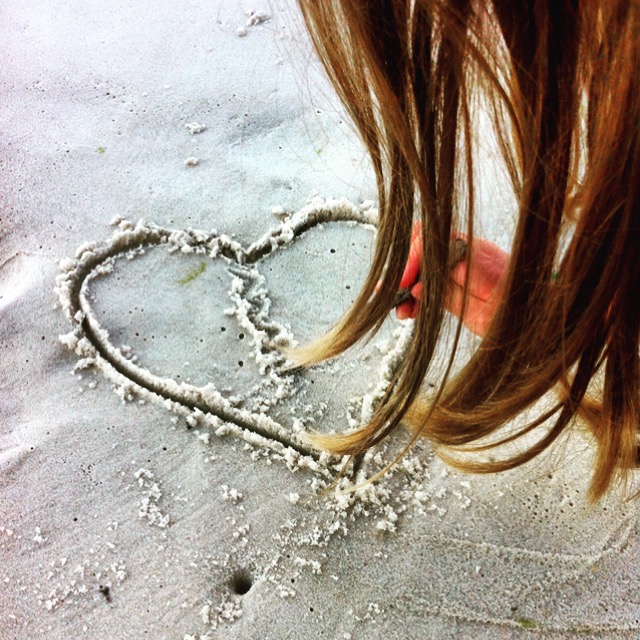 12.03.15 The #AdventWord today is #Repent. It's been on my mind all day. Hard to choose an image….
This broken heart from last summer reminds me of the emotional and embodied cost of lasting change born of repentance.
#WORSHIP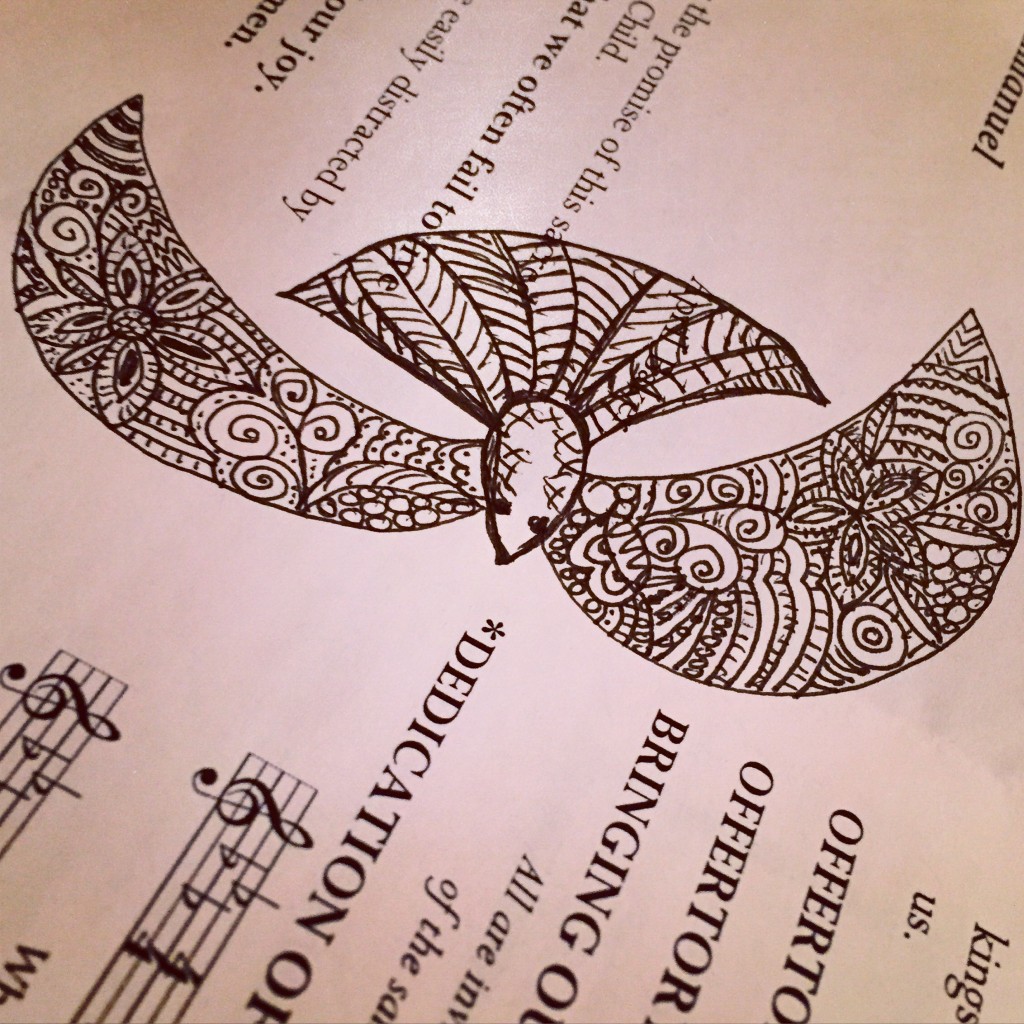 12.04.15  Today's #AdventWord is #Worship. This pic is my first-Sunday-in-Advent Zentangle. Hope, peace, joy and love feel tenuous in our shared world at the moment. So we hold on to them like one would hold a small bird (as Parker Palmer says) – not too tightly lest we squeeze the life out of them, nor too loosely lest they fly away. God have mercy.
#BELIEVE
12.05.15  Today's #AdventWord is #Believe. For me growing up believing was all. It was highly overrated. Didn't really matter that you hated your Jewish neighbors or thought you're Catholic family members were going to hell or used up the environment as if there were no tomorrow. All, A–L–L that mattered was that you could say you believed in Jesus as the only way of salvation. So simplistic.
What I believe and what I do and what I say and how I feel are related in very complex and sometimes incomprehensible ways. For advent we are invited to renew our belief in love. We're invited to renew our feelings of love and our practice of love. And our inspiration for advent comes in the love of mothers and fathers and babies and the scandal of God's love for inconsistent and messy human beings. Like me. And you.
Here is Mumford and Sons singing #Believe.