Injustice is a powerful and pervasive reality in our world.
Injustice impacts the work of ministry and how we learn pastoral practice no matter our call: pastor, organizer, chaplain, non-profit executive, minister or missionary.
Injustices take many forms and do great harm to the wellbeing of hearts and minds. I've just returned home from a gathering of the Alliance of Baptists. Throughout the four days of meetings, worship, business, fellowship, meals, and workshops, we wrestled with the question:
"What is liberty without liberation?"
How can we know genuine freedom in Christ, when injustice and bondage continue to constrain our wellbeing and divide us from each other? What does ministry look like when we face the injustices and seek God's transformation of ourselves and our communities?
In today's 3MMM episode, James, a participant in the Learning Pastoral Imagination study, tells us about growing up in an openly, racially divided city and school. He was among the first African-American youth to integrate both schools and several sports teams. The pain and anger from those experiences were real and lasting.
Somehow through the pain and trauma James lived through, and supported with the loving words from his own mother, God called James to liberation and transformation. God also called him to ministry. As a pastor, God inspired James to build bridges in his community, bridges that are part of transforming the neighborhood and the church.
How do we build bridges?
This is one of the questions posed by the Alliance of Baptists president Michael-Ray Matthews this weekend in Washington, D. C. He was interviewing, Rev. Jacqui Lewis, pastor of Middle Collegiate Church in New York City.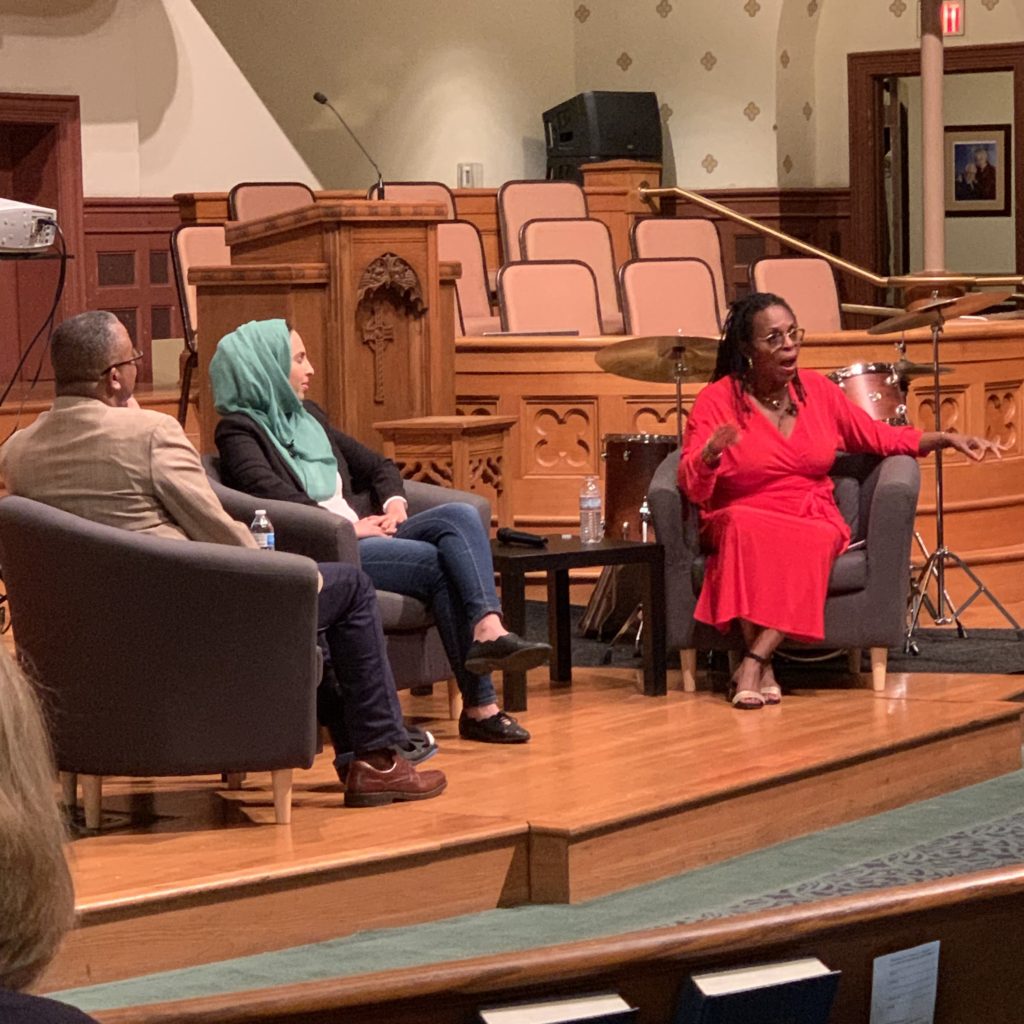 And what did Rev. Lewis have to say about bridges that transform injustice?
Don't let our judgments prevent our compassion. Be more curious about how systems make situations. Can we be anti-violence without hyper-vigilance about whose team we are on?
The way we answer these questions depends so much on each of our own social locations. In other words, the ways that Pastor James or Rev. Lewis answer the questions of how to build bridges, transform neighborhoods, or recognized the relationship between liberty and liberation, is shaped by their geographical and social locations. Their pastoral wisdom is particular to the places they are located and the ways they are identified socially through categories of race, gender, class and sexual identity. They are not the sum of their social locations, in fact these categories are a major part of what needs transformation. Yet each minister sees the world from their vantage points.
The way I answer these questions and the way you answer them are also conditioned and shaped by our geographical and social locations. My work in answering such questions is shaped by my social location as a cis-gendered, white-identified, middle-to-upper class, woman, professor and minister. For transformation and liberation to open up, I have to deconstruct the privileges of my social location and see how I participate in the harm, not just how I have suffered.
This is demanding, often times painful, yet essential work for the practice of ministry. I hope and pray you and I will have the courage to learn from leaders like Pastor James, Rev. Lewis, and Rev. Matthews. Such teaching and learning together builds the kinds of bridges that may lead to more transformation.
+++++++++++
Do you want to catch up on the latest episodes of Three Minute Ministry Mentor? Please visit the 3MMM page and see all previous episodes today! Would you like each episode delivered to your inbox weekly? Please sign up today or share this link with a friend in ministry!
What is on your mind about the practice of ministry? We would love to hear from you and receive your feedback here!
Are you a podcast lover? Find episodes of 3MMM as a podcast now! You can subscribe at your favorite podcasting platform here!