Right now millions of people in the U.S and many other countries around the world are sheltering at our homes. We are living in an unprecedented time of global pandemic. As religious leaders, we are also living in an unprecedented time of need for pastoring, supporting and guiding people.
In this strange and unparalleled moment of the coronavirus, nearly everything about how to care for ourselves and each other seems counterintuitive. Yet to save lives and the lives of our family, friends and neighbors, especially those who are fragile, we must keep physical distance. At the same time it is essential to remain connected emotionally and spiritually with each other.
For chaplains, health care workers and other professionals who serve our most fragile and vulnerable neighbors, the impossibility and sense of responsibility in this moment is hard to grasp.
We are all improvising for our lives today. I am grateful for this word of encouragement and hope from my friend and fellow pastoral theologian, Rev. Dr. Mary Clark Moschella.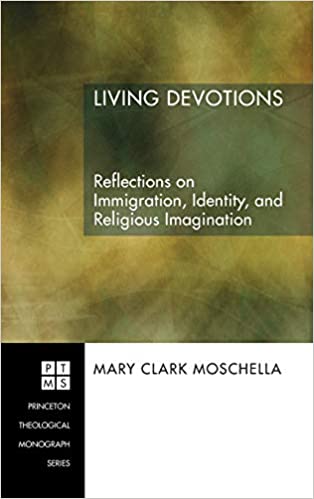 This week we continue sharing my conversation with Mary recorded last fall at the American Academy of Religion in San Diego, California. In this episode we talk about Mary's book Living  Devotions. The book is a pastoral ethnography of the faith practices, religious art, and spiritual devotions of a people in San Pedro, California, members of the Mary Star of the Sea Catholic parish.  
I asked Mary, Where did these these living devotions come to life?
She tells us about visiting in the homes of people in San Pedro for her study. There she saw statues, art and small home altars, while also sharing food and stories. She learned about the everyday faith of people in the immigrant community. 
Today, like other cities and states in the U.S. Los Angeles and its various metropolitan communities, including San Pedro, are currently under a "safer at home" order. Except for the essential workers they are all in their homes each day like many of us.
I asked Mary, How do we listen with our eyes?
Everywhere you look, you see God.
The story Mary tells us holds a word we need this very day.  God is right here with us in each moment of ordinary life. In the nesting birds, in the greening grass and trees, in the food we prepare, in the games we play with our children, in the scarf we knit or the puzzle we work. Everywhere you look, you see God. 
Whether you are a healthcare worker or chaplain on the front line of caring for our most vulnerable neighbors, at home tending your children or elders, doing your essential work from a bank or a truck or a pharmacy or grocery, or just trying to survive this cultural moment, life for all its challenges and threats, is full of reminders that God's presence is truly everywhere.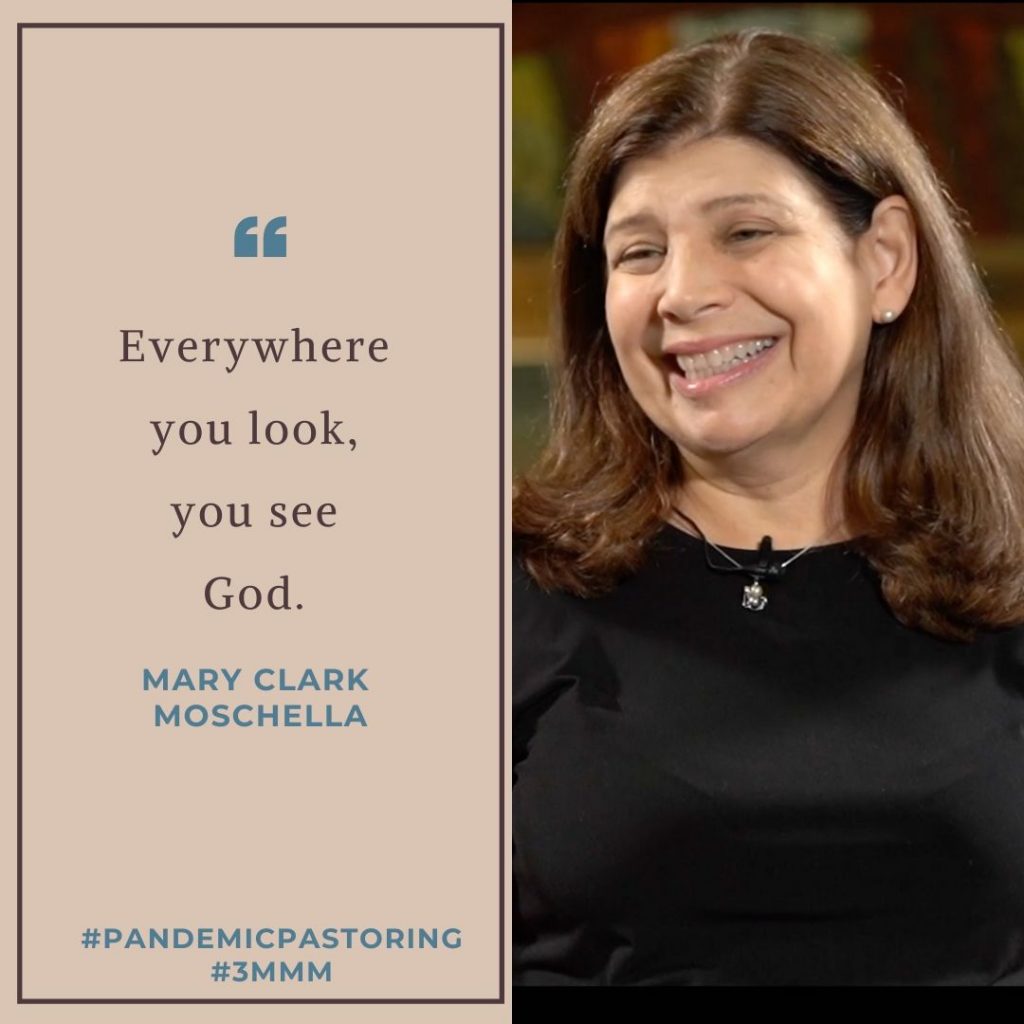 How will you see it?
How will you help the people you love and serve see it?
Bless you. May God surround you and love you and fill your eyes and ears with a sacred sense of this time.
For more support in your practice of ministry through this season, visit our resource page, which we will continue to update.