Not only has the world turned upside down in this long pandemic season, now it is also in flames. It burns with fires that seek change. It burns with holy calls for justice.
Even as the world burns, even as social distancing and new outbreaks of the coronavirus complicate and threaten our health and life together, even as protests for black lives continue, and and small glimmers of hope emerge in some places, people who are practicing ministry have the ongoing call to pastoral care.
Ministers, pastors, chaplains and activists still need to lead with care in their communities and to make hard decisions, even as they seek justice and wage peace.
In today's episode of Three Minute Ministry Mentor, we bring to a conclusion our conversations with Dr. Mary Clark Moschella, Roger J. Squire professor of pastoral care and counseling at Yale Divinity School. In her characteristically practical and compassionate way she offers both resources and questions that support the practice of ministry.
Dr. Moschella offers two particular resources in our final conversation that I believe you will find helpful and inspiring for your work.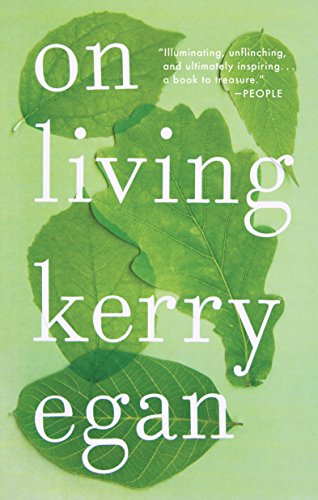 On Living by Kerry Eagan is a memoir recounting among other things how a chaplain does her work, especially with end-of-life care.
What excellent timing, given how chaplains have become our frontline heroes and life-lines to loved ones in their final days during the season of the coronavirus pandemic.
Moschella shares an image that Egan uses in her work with hospital and hospice patients. Egan says when she goes in to see a patient, she draws on a visual metaphor: "I imagine a giant bubble of love encompassing the patient and me. That's my process. That's how I try to create a peaceful presence. But," she adds, "I'm sure other chaplains do it differently" (15). She also adds that there is, of course, a great deal more to the work. Yet this image has a way of encompassing the heart of spiritual care.
In this moment of protests in the streets at one extreme of ministry and connecting over phone or zoom at another extreme, the image of a bubble of love and peace connecting us to the people in our care… well it sounds refreshing and inviting.
Who could not use more love right now?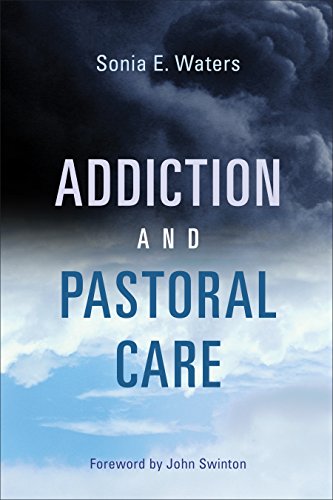 Addiction and Pastoral Care by Sonya Waters is the second book that Moschella recommends as a new resource for care givers.
This book is long overdue and much needed in the field of pastoral care and counseling. Moschella recommends it as "very thorough" and comprehensive in its address of pastoral, social, theological, and neuroscience approaches to care for people struggling with addictions.
We make a lot of use of good questions in our work at 3MMM. So when I invited Mary Moschella to share her favorite questions for her teaching and ministry, she offered us three really wonderful ones.
Whether you are mentoring students, starting a new call to ministry, or finding yourself about ten or twenty years into your vocation, I think you will find Moschella's questions both provocative and practical at once:
Who is this person in front of me?
What has brought us together today?
How can I be present in the fullest way possible?
+++++++++
Do you want to see and hear the many other insights and wisdom that Mary Moschella is offering to us? Please enjoy and share her words with your friends in ministry, students, and mentors. She will most certainly point you to the beauty of the practice of ministry.
You can also find links for listening to our conversations as a podcast here.