There is a tension that exists for contemporary activists and organizers on how to deal rightly with the legacy they have been handed from ancestors and elders in the ongoing work of radical Black liberation and freedom.
~Dr. Stephanie Crumpton
Every movement, when it lasts beyond the first generation, must renew itself. A part of that work is clarifying the urgent needs of the day. An equally important part of that work is what Dr. Stephanie Crumpton calls "dealing rightly with the legacy" of those have gone before.
She says, to do this work activists taking on the mantle of leadership should ask at least these questions of the received legacy:
What has been life-giving? And what can continue to be life-giving?
 What needs to be better understood? So that compassion, and not just angst or anger, are available for blessing the decisions that our ancestors and elders made under duress.
What strategies, made under duress, are no longer life permitting?
What narratives are incomplete, because they are shrouded in death?
Watch this week's conversation with Dr. Crumpton to learn more about her recommendations for those activists who are navigating these questions.
Purpose and Self Care
Last week Dr. Crumpton offered powerful wisdom about knowing one's purpose in order to know what one's work in the movement for black lives can be.  This week she helps us focus on the significance of life sustaining practices of care and community. Self care through breath work in a community of practice is one of her deep commitments.
Last summer I witnessed some of the conversations that Dr. Crumpton is calling for while I attended the Samuel DeWitt Proctor Institute held at Alex Haley's Farm and hosted by the Children's Defense Fund. Founded by Civil Rights Elder, Marian Wright Edelman, each summer for over a quarter century, the conference brings together young people and Civil Rights Elders committed to "the sacrality of every child."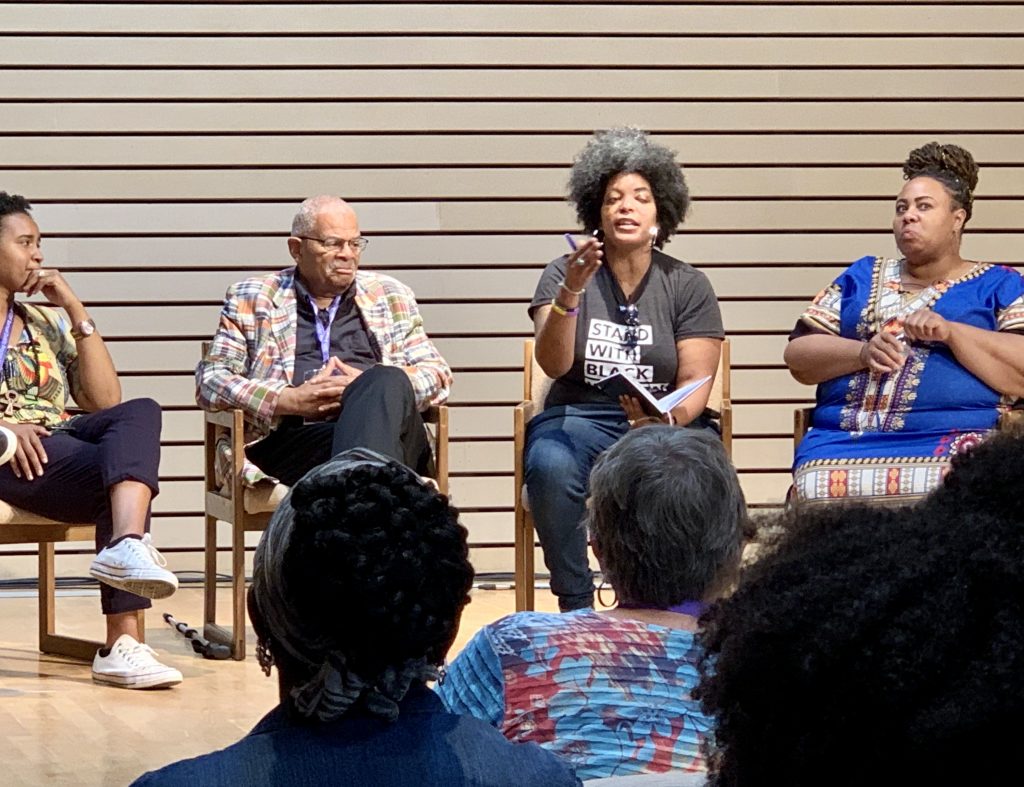 At the conference, I learned from several conversations about legacy and future. They were indeed about blessing the work of elders, and they were also about adopting new strategies. One of the panel conversations was sponsored by the Highlander Center. And with leadership from Ash-Lee Woodard Henderson,  the panel discussed "the grand inheritance" that they have received. Woodard Henderson says the work of the Highlander Center is not just a "living museum." Rather, "It's living in the past, present, and future at the same time, every day, all day."
Whatever kind of ministry, social movement, religious organization you are leading, this work of navigating legacy and future is yours. We can learn from Crumpton and Woodard Henderson, and please be certain to credit their work for inspiring you! 
How are you navigating the legacies you received? What is your practice of ministry working on today? How are you becoming anti-racist?