Where is God present? 
This is a question that circles through my fourth and final conversation segment with Dr. Pete Ward who teaches in the Department of Theology and Religion at Durham University, UK. Over the last few weeks we have talked about why culture matters, why music matters, and how popular culture infuses and informs our lives. Pete has published extensively on these and related topics, especially in the the last twenty years. He was one of the founders of Ecclesial Practices, a journal that explores the qualitative study of religion, theology and life.*
This week Pete and I return to the "so what?" of our conversation. I want to know why these matters of music and culture are important in particular for people preparing to be ministry leaders. Here is the conclusion of my conversation with Pete Ward.
Centripetal Force
"Simplistic binary accounts" of church and world, Pete observes, are everywhere around us. These accounts present the church, or Christian music, or certain practices of spirituality as the only legitimate alternative to an opposite and evil world. Even when they are not overt, these simplistic "us versus them" views of church and world show up in sermons and church programming all around us.
Why is this especially problematic?
Because this kind of binary thinking creates a "centripetal force" that drives the church in on itself, says Pete. And it turns out that the church is not all it claims to be. No surprise really. And yet deeply troublesome. In fact the church can be — and often is — harmful to the people who have fled there for safety. "We retreat to this safe boat, only to learn there is a tiger on it."
Here's the problem with binary thinking about the #church vs. the #world. @PeteWarddurham pic.twitter.com/lVvHXIjD1F

— Three Minute Ministry Mentor (@3MinuteMin) October 5, 2020
This reality can come as a shock to people who are deeply invested in the church. The church has been responsible for irreparable harms to countless people past and present.
So what is a better approach? How do we stop seeing culture as somehow outside the church? Or seeing the holy as only inside of it?
God at work in the world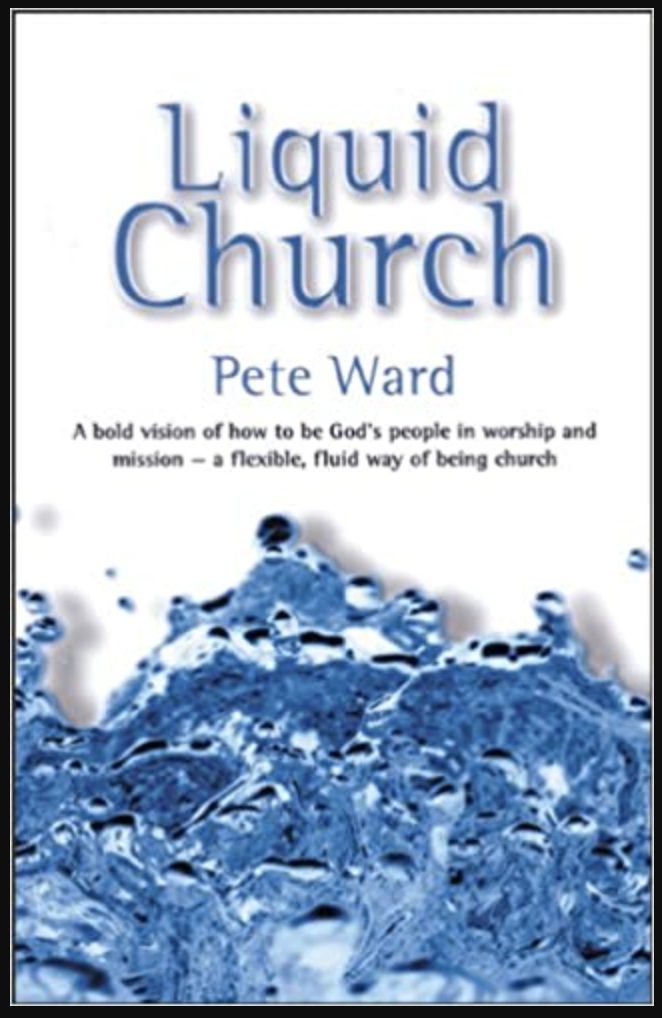 The holy is present and active in the world. This was the driving theme of Pete Ward's 2001 book, Liquid Church. 
He says we need to: "Get alongside where the Holy Spirit is already working in people's lives."
In the recent pandemic of 2020, people in Great Britain are finding renewed spiritual energy and healing in the natural world. Their gardens and green spaces are bringing solace in a grief-filled time. Where are the space that are renewing for you?  
Another place where the Holy is at work in the world in these past six months is the "explosion of consciousness" around the Black Lives Matter movement.  The UK has seen an enormous awakening about systemic racism in 2020. The church needs to pay careful attention and learn from this. How has the movement for Black lives impacted your church or organization? 
I close out my interview with Pete by asking what questions he lives by. Check out this week's video to see what he says!
Equally importantly… What questions do you live by? Tell us the questions you live by this week and you'll be in on a chance to win Pete's book Introducing Practical Theology!
+ + + + + + + + + +
*At the moment Ecclesial Practices is offering some articles free to readers. One of the open access articles is my 2017 piece "Living Testaments: How Catholic and Baptist Women in Ministry Both Judge and Renew the Church." This essay features stories from the Learning Pastoral Imagination Project. Enjoy!