There's a lot of hand wringing right now. Some of the world's news sounds alarming and more than a little confusing.
Earlier this summer we thought the pandemic was perhaps winding down. For many of us, a majority of adults in the U.S., the vaccine gave us a breath of fresh air. A tiny bit of relief.
Well. That feeling was short-lived. Now we're heading down the path of making some of the same decisions we had to make multiple times last year.
People are raising a lot of questions:  How are we going to cope and what is safe? Why are so many pastors resigning? What is church now? Why are chaplains leaving their posts for less stressful work?
What kind of innovation do we need?
Earlier this summer my friend and research colleague, Rev. Dr. Catrina Ciccone who works in the MDivX program at Luther Seminary, and I had a conversation. We talked about the differences in innovation and imagination. Specifically we were talking about pastoral imagination, something we have been working on for more than a decade in the LPI Project.
Innovation or Imagination?
Sometimes the very last thing we need is another innovation. It takes pastoral imagination to see what is needed. In this current moment what we need is not something new, but the oldest thing in the book.
"In the beginning God…" (Genesis 1:1)
What we need at this moment of uncertainty and exhaustion and roil of feelings about who is doing the right things and who is not and how to handle it and how to lead… is not something new. Who has time for that?
What we need is to pray.
Sure. Words will be fine. We can cry and shout and shake our fist in the face of God. Because God can take it. But when we get all that out of our systems, what we really need is a deep, deep silence. Because at the end of your rope what you really have is nothing and that is God's language. Not one thing. Just presence. Stillness. Holding. Resting.
Prayer. That is a word for my own sense of pastoral imagination for myself. Maybe you need something different? I hope you will lean into it fully. And also consider, if you will, what it might mean to …
Just. Sit. Still.
To me this way down into the depths of our souls and the deepest presence and support in the universe, is the only way forward. Only there can we have any chance of envisioning what is truly needed.
+++++++++++
We asked Catrina to tell us more about how she teaches pastoral imagination to students at Luther Seminary.  Here is what she told us:
Three Minute Ministry Mentor has been a fantastic resource for our holy experiment of MDivX.
The Luther Seminary MDivX is more than an accelerated pathway to an MDiv. It also emphasizes integration more than a traditional seminary path. MDivX Students are immersed in ministry while learning. They serve pastoral internships throughout the 24 months of academic coursework and a congregationally-based extended unit of Clinical Pastoral Education (CPE).
Eileen's pedagogy reinforces the importance of multi-directional integration, not just telling but embodying how to do this work. She is teaching and equipping learners for the continuous improvisation that the daily practice of ministry requires. I greatly appreciate her ability to pick up a little nugget of wisdom, gently roll it around in her hands while inviting you to come closer and explore it with her. Then she graciously gifts it to you with the invitation to keep turning it over as you go on your way.
The 3MMM videos quickly became a regular feature in our monthly e-newsletter to students, supervisors, and committee chairs, helping to spark conversation and reflection between them. We have also invited every cohort to draw on the learning goals series as they work to frame their own goals for internship.
Our first cohort just graduated in June! I was delighted to personally send them the hot-off-the-presses Pastoral Imagination: Bringing the Practice of Ministry to Life, to accompany them as they venture even deeper into this lifelong learning trajectory of ministry. We are also excited to make the book a shared text for our community of practice among supervisors still working with our remaining cohorts.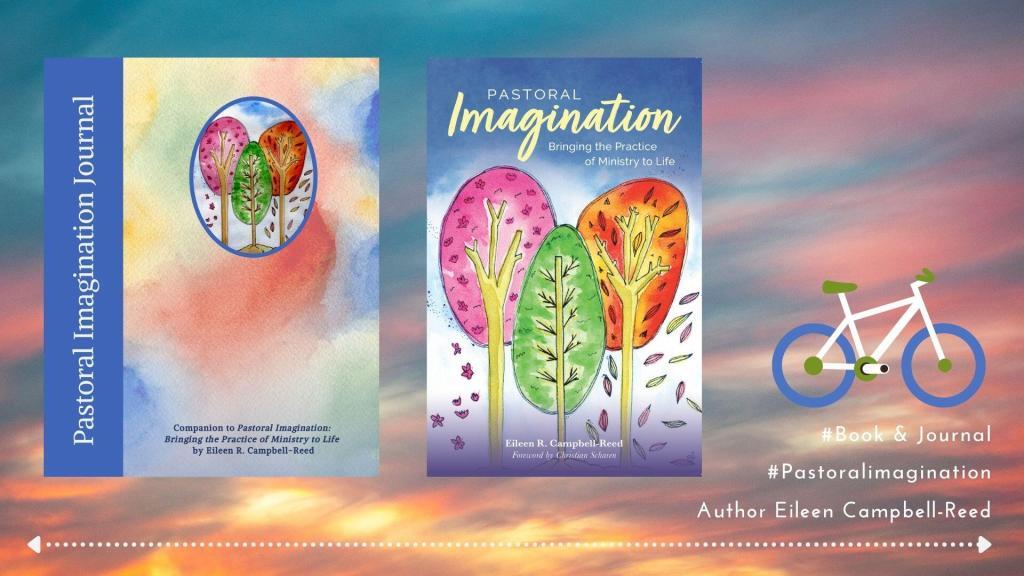 +++++++++
Subscribe to Three Minute Ministry Mentor today. Then
visit the 3MMM Shop
and enjoy a
Back to School Discount
on all books and journals from now through Labor Day (excluding bundles that include Kindle books). If you are already subscribed, check your Monday email for the discount code!