Welcome to Season Four of Three Minute Ministry Mentor! We have some great stuff to share today. Everything from podcasting and permission slips to the Women of the Civil Rights movement. Good that it's a holiday and maybe you have a few minutes of extra time to take in some education and a couple of good conversations. Will you take our brief survey below?
Let's start with the Reverend Dr. Martin Luther King Jr. Holiday. And then I'll share my recent conversation with a young minister and podcast lover, Elizabeth-Anne Lovell.
Reverend Dr. Martin Luther King, Jr. and  Women Who Work for Justice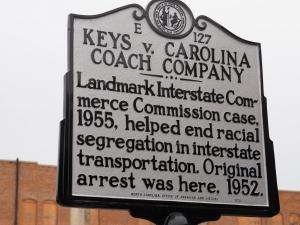 This weekend a new historical marker went up in Roanoke Rapids, North Carolina. The marker recalls the time in August of 1952 when Sarah Keys Evans was arrested in Roanoke Rapids for refusing to give up her seat to a white Marine on a Carolina Coach bus. The arrest led to an important legal case which helped to disaggregate interstate public transportation and uproot the Jim and Jane Crow laws that continued to operate in North Carolina and across the South.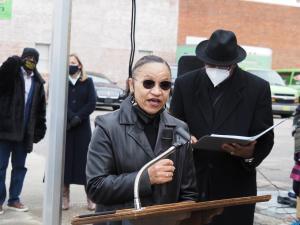 My friend and fellow Baptist minister, Rev. Dr. Carrie Jarrell Tuning attended the marker's dedication to lead in prayer. Rev. Dr. Tuning, like Sarah Keys Evans is a military veteran. She took time to educate those gathered in the eastern North Carolina town about Keys Evans's life and sacrifices. Keys Evans is still living but was not able to attend the dedication in person.
Rev. Dr. Tuning said that, "Keys Evans was asked to give up her seat for someone who didn't share her gender, her race or ethnicity." She said Keys Evans, "stood firm in what she believed. I am a firm believer that we cannot erase history but we must all learn to live together. That's what she was trying to do back on August 1 of 1952 when she was told to give up her seat."
Many stories of civil rights action and leaders still need telling, remembering, and honoring. A lot of those stories are about women. Grateful for this powerful story of
More Women to Know
On Sunday afternoon, January 16, I attended a "Women of Faith Panel" on Zoom. Wow! What a powerful time of education and inspiration. Watch this video on Facebook to learn from these Nashville leaders about women of the Civil Rights Movement.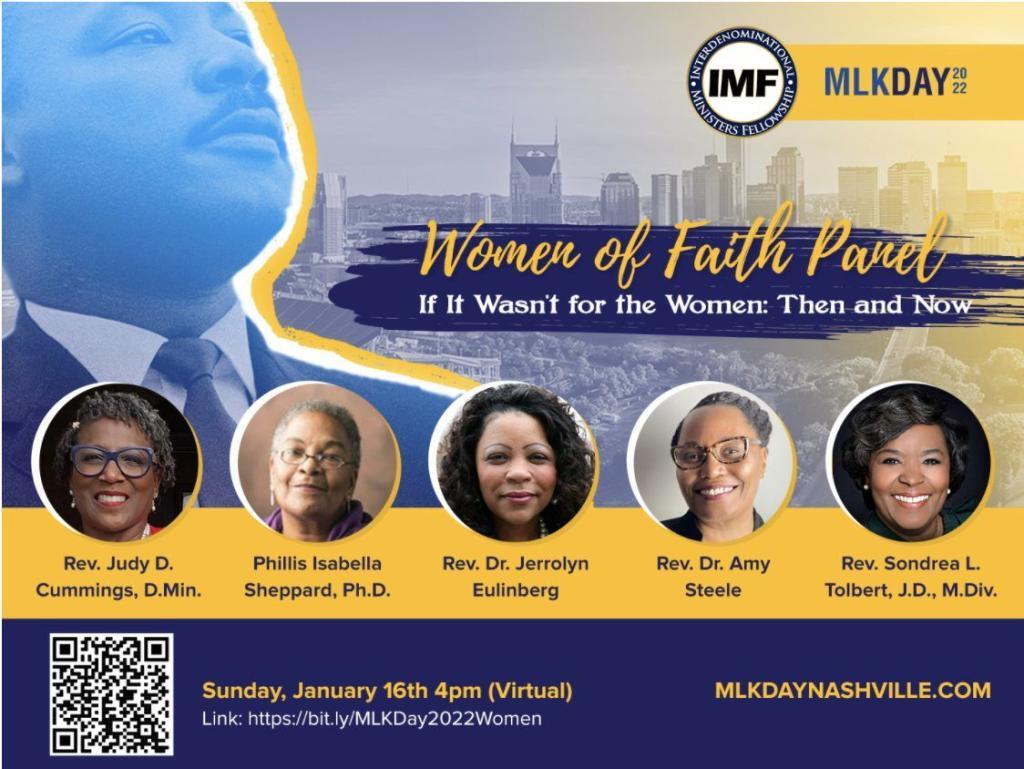 One of the many topics of conversation, championed by Dr. Phillis Shepherd, is the importance of caring for one's well-being.  Resisting the cultural image and power of the #strongblackwoman is central to the work. Dr. Chanequa Walker-Barnes explored this topic in her 2014 book Too Heavy a Yoke: Black Women and the Burden of Strength.
Want to know more about women's roles in the Civil Rights Movement? Here are links to more stories, images, and inspiration for you.
Permission to Discern Our Way Forward 
One more woman I want to lift up today, is Marian Wright Edelman, founder of the Children's Defense Fund. She was a long-time activist, legal mind, and advocate for children. She was also a friend and collaborator with Rev. Dr. Martin Luther King, Jr. Only recently did Ms. Edelman retire from running CDF. She remains a powerful inspiration. 
This weekend brought a powerful reflection from the new president of CDF, Rev. Dr. Starsky Wilson. He is not short on inspiration himself. In recent days the politics of Washington have not been on the side of women or children or people of color. The political stalemates can be deeply discouraging. Yet Dr. Wilson reminds us when Dr. King hit a low point in the early 1960s, he pulled back. He and others went into a time of retreat. Together they  discerned what was next. It was then that Marian Wright Edelman urged him toward a "poor people's campaign."
They gave themselves permission to do the dreaming and discerning they needed to see the next moves more clearly.
Dr. Wilson urges us to do the same.
He says, "It's about the process of discernment in the face of difficult political and social winds… the path seems bleak for our priorities, like voting rights and child well-being, due to impediments to functioning democracy, we still have choices."
"While the path seems bleak for our priorities, like voting rights & child well-being, due to impediments to functioning democracy, we still have choices." @ChildDefender #MLK #MLKDay2022 #MLKWeekEND #FightForVotingRights #FreedomToVoteAct #ChildTaxCredithttps://t.co/xTfQfwoCtH

— Rev. Dr. Starsky Wilson (@RevDrStarsky) January 16, 2022
What will be your choice this King Holiday? How will you discern your next steps forward? What will you give yourself permission to dream anew even in the face of discouragement?
Podcasts and Permission Slips
This week's featured interview is with a young adult minister. Elizabeth-Anne Nordgren Lovell is a Nashvillian and a recent graduate of the Women's Leadership Initiative MDiv program at Central Seminary. She has served two churches and currently teaches the course "Jesus, Gospels and Film" at Belmont University. In this episode we discuss winter sweaters, all things podcasting, and permission slips, Elizabeth-Anne's recent guest blog on 3MMM, and the new Permission Project.
In the US young adults (ages 18 to 29) say their lives are very different from living through the pandemic of the last 22 months. Over half of the young adults surveyed by the Harvard University Youth Poll, say the changes are not for the better. Seminarians and recent graduates like Elizabeth-Anne are facing many challenges with both school itself and finding work.
I asked Elizabeth-Anne how the pandemic impacted her life and ministry. Listen to find out what she said. Or read her guest post from Friday to learn more about how she used podcast listening to help her cope through the lockdown and beyond.
Spoiler alert: she made use of podcasts not only to be entertained, but also to learn and to enjoy connections with other listeners, and to borrow skills that helped her in other areas of her life. In our conversation she told us about a couple of her favorites!
Do you listen to podcasts? Where? When? What are your favs? Please take our survey below.

We want to hear all about it!
Season Four will continue the 3MMM podcasts begun in 2019. And we will be expanding on that idea and we want your input! We are making it easy to take the survey right here:
Permission Slips
What do you need permission to do in this long pandemic season? If we are going to do the big things, the hard things, the challenging things we've been called to do? If you're going to hear drumbeat of Dr. Martin Luther King Jr. and respond and why does that make lasting change? Then we need to give ourselves permission to do the small things that sustain our lives and our communities.
Share some encouragement with a friend, fellow minister, or family member. Or just put these "permission slips" around your house and office to remind you. You can give yourself permission to laugh, cry, pray, or dream. These little things are the ways the Spirit sustains us.