After a long trek through Lent, Holy Week is here, and we have a Labyrinth Guide for you. My hope is that helps you keep moving through this final week leading to Easter. More than 15 years ago, I created this Holy Week meditation for my congregation, Glendale Baptist Church** in Nashville, Tennessee. Pastors April Baker and Amy Mears mapped out a labyrinth on the front lawn of the church. And neighbors and church members stopped by to walk it. We placed copies of the guide in a relator's box at the entrance.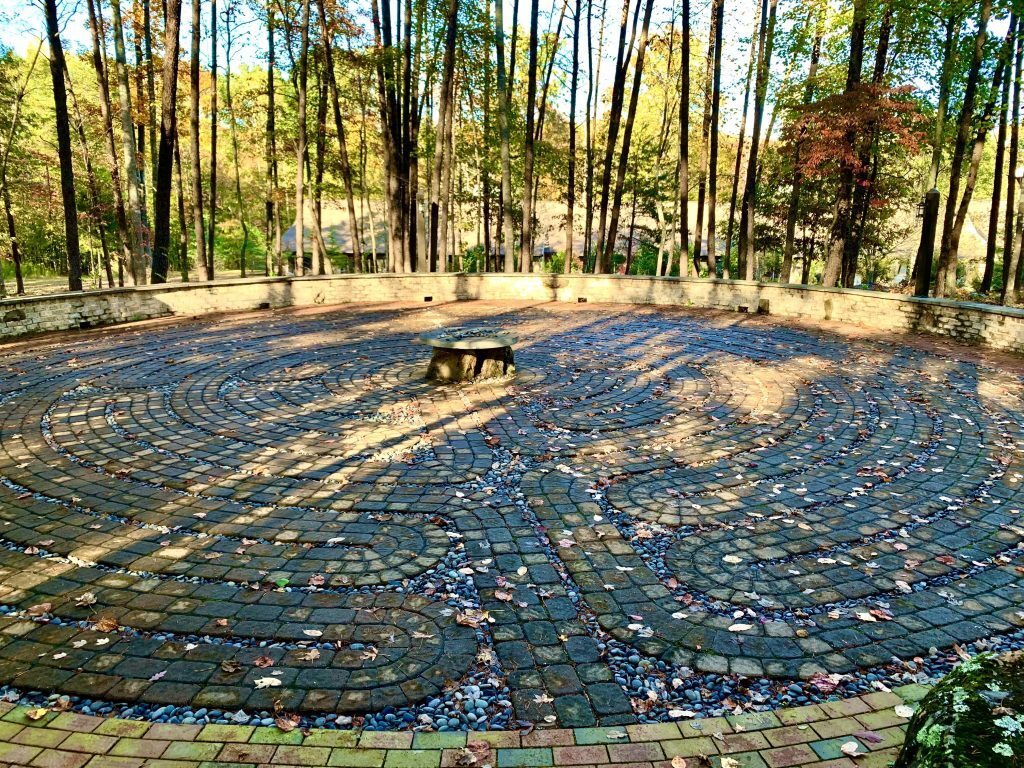 I wrote the meditations by following the Lectionary scripture texts for Year A. However, the story of the Passion Week is about half of every Gospel text. So even in Years B and C, this guide can still be useful. Think of the meditations, and questions for journaling, as one more way to explore the story of Jesus through Holy Week. By practicing labyrinth walking you will also be exploring your own inner spiritual landscape.
Daily Meditations for Holy Week
In some sort of collaboration, the details of which have evaporated, my pastors and our mutual friend Katy Cook, suggested I publish the meditations. The Holy Week resource appeared in 2006 in a worship guide from Seeds of Hope Magazine. It had the title, "Walking the Labyrinth: A Holy Week Meditation Guide." For more than a decade a copy of the guide lived on a hosted PDF download website. That website now has a paywall. So we wanted to make it easy for you to download! If you want to download, we would be grateful to have your name and email as well.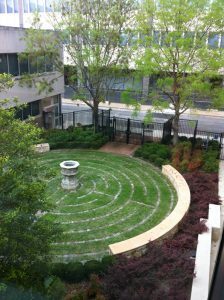 The Holy Week Labyrinth Guide includes a brief introduction to walking the labyrinth. And it features eight guided reflections including Palm Sunday, Maundy Thursday, Good Friday, Holy Saturday, and Easter Sunday.
Each meditation connects to the scripture reading for the day. Then it gives guidance for the period of walking in, resting at the center, and walking out of the labyrinth. And finally there are questions for reflection. So grab your journal and a pen, too.
Looking for a labyrinth near you?
Try the North American Labyrinth Guide.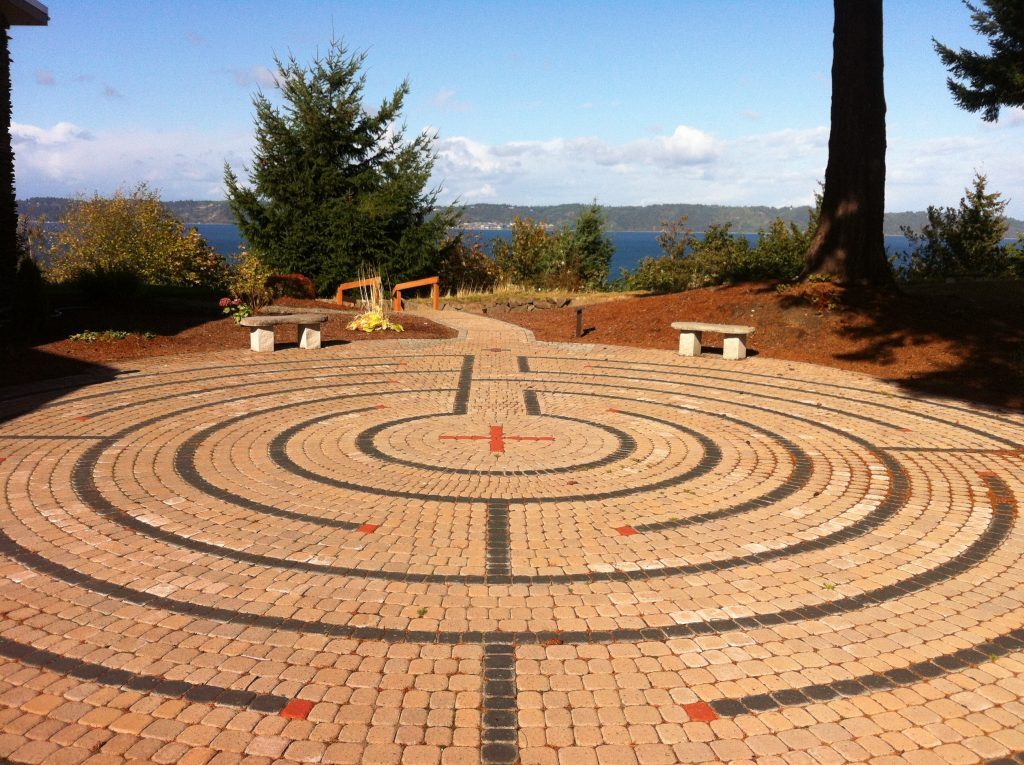 Need a simple way to lay out your own Labyrinth? 
You can use stones, grass, paving bricks, or gravel to make an outdoor labyrinth. Or you can use tape, shells, yarn, or another temporary marking system when laying down a labyrinth indoors. This site can help you lay out a simple seven circuit walking path.
You can follow along this week as I read the meditations on Three Minute Ministry Mentor Facebook and 3MMM Instagram posts. 
---
**Glendale is a caring community of equality and grace. It is a place that prioritizes learning together to follow Jesus on the Way. And it is faith community that takes seriously the work of training generations of ministers — lay and ordained. Learn more about Glendale here.