What does it mean to care with holy fierceness?
Let's begin with what we mean by holy fierceness. In Chapter 48 of Pastoral Imagination, I introduce this idea. I first heard the idea when interviewing cohort of divinity school graduates for the Learning Pastoral Imagination Project.
Theresa is a white woman in her early 30s, a queer-identifying minister and university chaplain. She told us that holy fierceness means, "to be prophetic and to be holy and sacred in your fierceness." 
What does holy fierceness mean for you? pic.twitter.com/57Pyf39gt7

— Three Minute Ministry Mentor (@3MinuteMin) May 2, 2022
Thus, to care with holy fierceness means to care for justice and mercy for the people in one's life. It also means to care for oneself with the same intensity and sacredness. It means asking good questions and keeping good boundaries. If you want to care to others through advocacy and justice, and making powerful change, then you must also care for your own basic needs and spiritual well-being.
As a professor I have to think about what this means for my own life. I am committed to spending my energy and effort on teaching theology and practice to my students. Yet no matter how much I want to equip them for doing the work of ministry, justice, and advocacy, if I don't pay attention to my own well-being, then my efforts will be diminished.
And that's why I'm looking forward to summer!
Recently I read from the chapter "Holy Fierceness" at the Vanderbilt Divinity School event" Verba Prophetarum: Alumni." This short reading closed the afternoon session.
Learning to care with holy fierceness
Over the past 10 days Dr. Sally Holt and I have hosted six capstone presentations by students in Central Seminary's Women's Leadership Initiative. I am very proud of their work and honored to accompany them over the last four years. We are witnesses to the important and lasting learning of the capstone process. We are also witnesses to the holy fierceness these women have cultivated while in seminary. They have learned to care more deeply for others, and they have learned to care more thoughtfully for themselves. All of it is sacred work.
We learned about helping change the mindset of a local congregation from scarcity to abundance (Angela Zimmerman). And we heard about compiling a resource list for employees in an industrial plant who need support with housing, food, mental health, finances, and spiritual care (Christina Rodriguez). We learned about spiritual retreats for adults who need a pause in their lives for renewal and rest (Felicia Sims). And we learned about the significance of giving creating rituals for teenagers who have suffered immense losses over the last 2+ years (Jenny Simmons). We heard about women in leadership and their practices of self-care (Tonya Williamson). And we learned how much courage is needed for the journey with cancer (JoAnn Scaife).
This cohort of women has become close friends. They supported each other through innumerable and sometimes unbelievable personal and professional crises over the last four years. They persisted with their studies. And they are finishing the seminary race and will be graduating in May.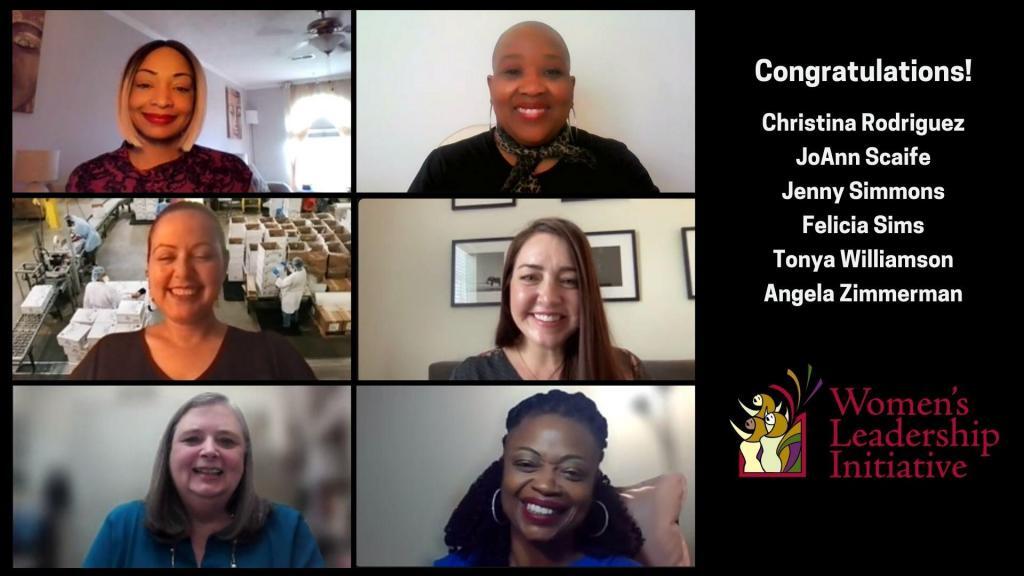 How will YOU care with holy fierceness?
To do big work with holy fierceness, means you also need to give yourself permission to do the small things.
Theresa says it is difficult to keep up a steady level of fierceness, "she couldn't maintain that level of 'righteous indignation because no one likes you and you are just tired.' Immediately, knowing laughter broke out in the circle" (Pastoral Imagination, p. 293-294). 
We started the pandemic permission project last year. We did it to encourage you. And we created it to support your vocation.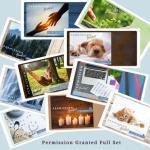 The permission project is not license to ignore or shirk your responsibilities. To the contrary, it is to encompass responsibility for your own soul within your care for the world. To do the work of justice, to engage in acts of mercy, to advocate for people who are impoverished and dispossessed, requires a deep well of energy and commitment. Everyday care for one's soul needs to be at the heart of holy fierceness. 
If you need some encouragement yourself, or want to support your friends, we hope you will consider making use of these pandemic permission slips. For the month of May all print items in the store are 10% off with the code PERMISSION. We think the Pastoral imagination book and permission cards make good gifts. For your friends who are graduating from seminary or college and heading into ministry.  For ministers moving into new work. And also for friends starting CPE programs. And especially for anyone who will be celebrating ordination.