This week we are celebrating PRIDE month with stories of ministers in the Learning Pastoral Imagination (LPI) Project. Every time we tell a story or share a narrative from our research, we believe it becomes a source of acknowledgement and encouragement for other ministers. When you see your experience reflected in or similar to the stories of other ministers, it can help you feel seen and heard. It can reduce the sense of isolation.
We are deeply grateful for the lives and ministries of Tim, Georgine, Naomi, Theresa, and Esther, and other LGBTIQA+ ministers.* And we are also grateful for their willingness to let us share those stories widely.
We will be sharing five stories this week. Each one narrates how clergy  have taken the double journey of coming out as LGBTIQA+ and responding to a sacred call to ministry. Each of these journeys has multiple unique challenges, and together they require courage, trust, support, and yes, pastoral imagination.
P

R

I

D

E

Week at 3MMM
This week we want to share stories that highlight the courage and fortitude of ministers in the LPI study who identify as lesbian, gay, bisexual and/or queer.
Coming Out (Monday)
Attending Seminary & Field Education (Wednesday)
First Call and Second Call (Friday)
For this week only you will receive three emails from us. (Don't worry we're not going to start emailing you every day. We are not equipped for that!) We think that celebrating PRIDE is worth at least three emails this week to share some very inspiring stories of LGBTIQA+ ministers. Celebrate PRIDE with us!
When LGBTIQA+ people are coming out – something our culture positions them to do over and over again – one thing profoundly needed is a carefully tended space for listening. The following story comes from an LPI interview day when we met Tim, a young Roman Catholic lay minister. We were hearing his story for the first time.
Coming Out: Tim's Story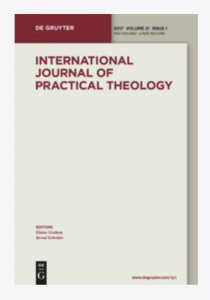 In holding a space to be heard the process invites profound recognition of the dignity of the other. In an interview in the Northwest, a young Roman Catholic man described his work as a church youth director. At age 21, Tim threw himself into youth work with confidence and blissful ignorance about church politics.
Unfortunately, when budget cuts arose, he found his job on the chopping block. Just then, his story took a dive. He hesitated, saying: "Um, so anyway, um, um, so …" and he motioned to the catering staff just bringing in lunch. "I'm just hyper-aware …" he said. Eileen sensed the importance of his story and the potential disruption by the extra people in the room. She said, "Let's just take a break for a minute …"
Once the room was clear, Tim was able to pick up the story. He told us about his coming out as a gay man in the Roman Catholic Church. The story was full of pain, struggle, and ultimately, renewed hope for work in ministry. It was nearly a half an hour before he paused. When we invited questions, a group member said, "I just feel like I want to sit with it. I just thank you so much for sharing."
And Tim replied, "Thank you for holding the space." Tim's story offers one of many instances where the process conversation [shared at the outset of the interview day] set the stage for attending with care to the dynamics of the room, and opened the way for profound sharing.
Questions
*How are you creating conditions in your ministry in your life to hear people speak their truth?
*How's your congregation or ministry setting making space for all people including LGBTIQA+ folks to show up fully and be openly who they are?
How's your congregation or ministry setting making space for all people including LGBTIQA+ folks to show up fully and be openly who they are?

We would love to hear your advice & stories for how to do this well. Or how you learned to do better after not doing so well.#Pride2022 pic.twitter.com/1v4Fk0JNsZ

— Three Minute Ministry Mentor (@3MinuteMin) June 13, 2022
More of Tim's Story
The full article, "Ethnography on Holy Ground: How Qualitative Interviewing is Practical Theological Work" by Eileen R. Campbell-Reed and Christian Scharen, is available at the International Journal of Practical Theology DOI 10.1515/ijpt-2013-0015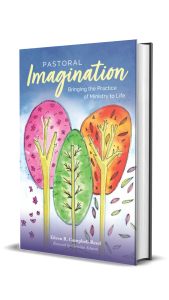 If you do not have access to academic journals through your institutional library, please reach out and we will share a copy with you. Send an email to [email protected]
You can read more of Tim's story in Pastoral Imagination: Bringing the Practice of Ministry to Life. He is featured in chapter 37, "Salience."
---
*All names and identifying information in the LPI study are pseudonymous.