Everyone I know is simply trying to find our way. Living in a new world and navigating a new era of ministry. Maybe you're getting tired of hearing me say this?! But I think it's important. So I keep saying it.
Our goal at Three Minute Ministry Mentor, and my goal in studying and seeking to understand the lives and practices of Christian ministers over the last 20+ years, is to make this work more understandable. And to support the people called to it. And after the last three incredibly stressful and unprecedented years, to help renew the practice of ministry.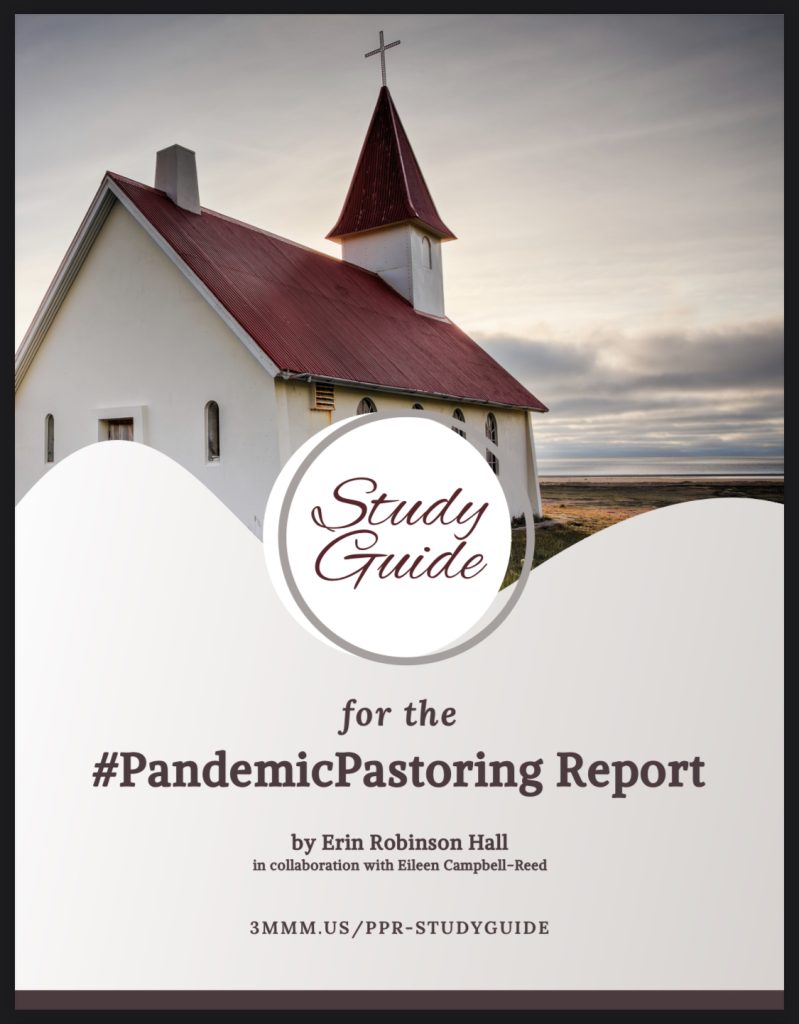 To that end I wrote a 30-page #PandemicPastoring Report (PPR). It summarizes my research with over a hundred clergy and volunteer leaders in 20+ denominations. A great number of people have been reading it. Or at least downloading it. The report is full of both helpful and challenging stories and data. It reflects the ways clergy and lay leaders experienced ministry quite differently since March of 2020. I recently summarized the findings of the PPR afresh over at Faith and Leadership.
Here is the most important thing I want you to hear me say today:
We need to talk about it.
It is urgent
We need to talk about it urgently and now. Not just me! I've been talking about it and talking about it. (I probably sound like a broken record!) But here's the thing. Too many ministers left the work with little account of what happened. And too many lay leaders stopped volunteering without anyone understanding their story. Too many people are grieving and don't know how to talk about it.
A faith community can be one of the greatest gifts and supports in any person's life. No matter what faith, Christianity, Judaism, Islam, Buddhism, or another community that supports a person in their faith, life, and well-being from cradle to grave. 
Yet our faith communities have been challenged. Changed. Grieved. And it is time to talk about it. Past time.
Here's help in finding our way…
The #PandemicPastoring Report with its rich data and stories is a good starting place. But for many of you it's not quite enough. Because you want to teach it or share it with people you love. So we are making that easy. 
Erin Robinson Hall really put herself into creating a three-session study guide. Together we have edited and designed and poured hours into making it beautiful and accessible and easy to use.
Please buy your copy of the #PandemicPastoring Study Guide today. And get started planning. You can be leading your sessions as soon as you are ready.
It will help you lead the conversations you need to lead. Read more about the Study Guide format. The three sessions include great questions, short videos, handouts, step-by-step guidance, a slide presentation (.ppt), and permission cards (mailed directly to you).
For two more days, all of that is yours for $15 (+S&H). On April 18, the price goes up.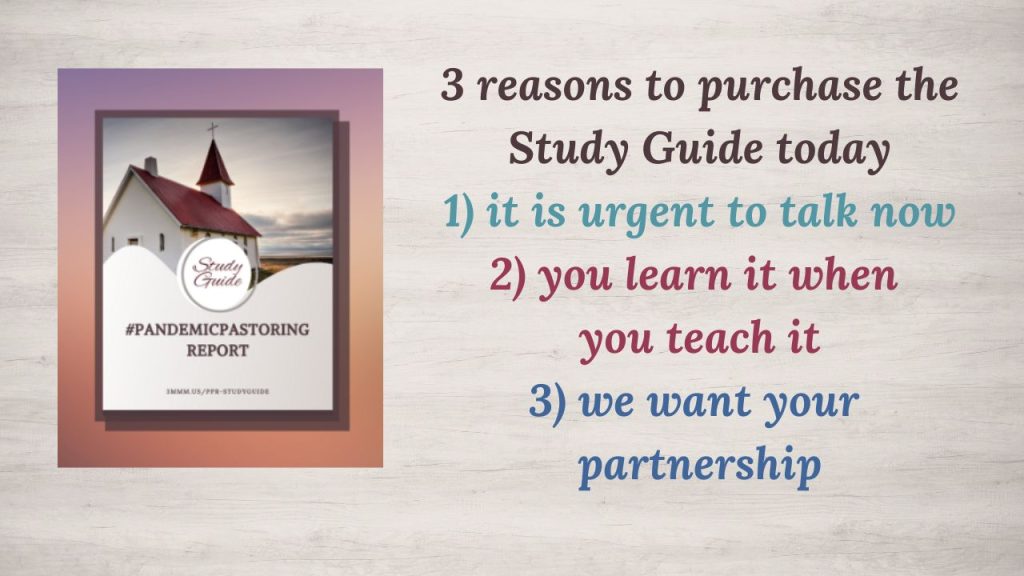 Finding our way is not easy. We are living in the aftermath of lots of unresolved grief and uncertainty about the future of our congregations, and perhaps ministry itself. So we need to talk. We need to meet each other and listen carefully. Together we need to address: what has been lost, what is needed now, and how to move forward.
Order the Study Guide before April 18 and you will also receive two incredible downloads to support you and the ministers you love with self-care and appreciation of one another. That's just a bonus that comes between now and Tuesday, April 18.
Thank you!
I'm grateful for your partnership and support of the 3MMM work. I believe that what you are doing matters. Please let us know who we can support you in finding your way.