Blessed Is She
"And blessed is she who believed that there would be fulfillment of what was spoken to her by the Lord." – Luke 1:45 (NRSV)
Elizabeth said this to Mary, in the visit when both women were carrying their first babies. One too young and single to be facing motherhood alone, the other too old and surprised by her luck at overcoming disgrace.
In all the times I've read this story, I'd never noticed this portion of Elizabeth's blessing.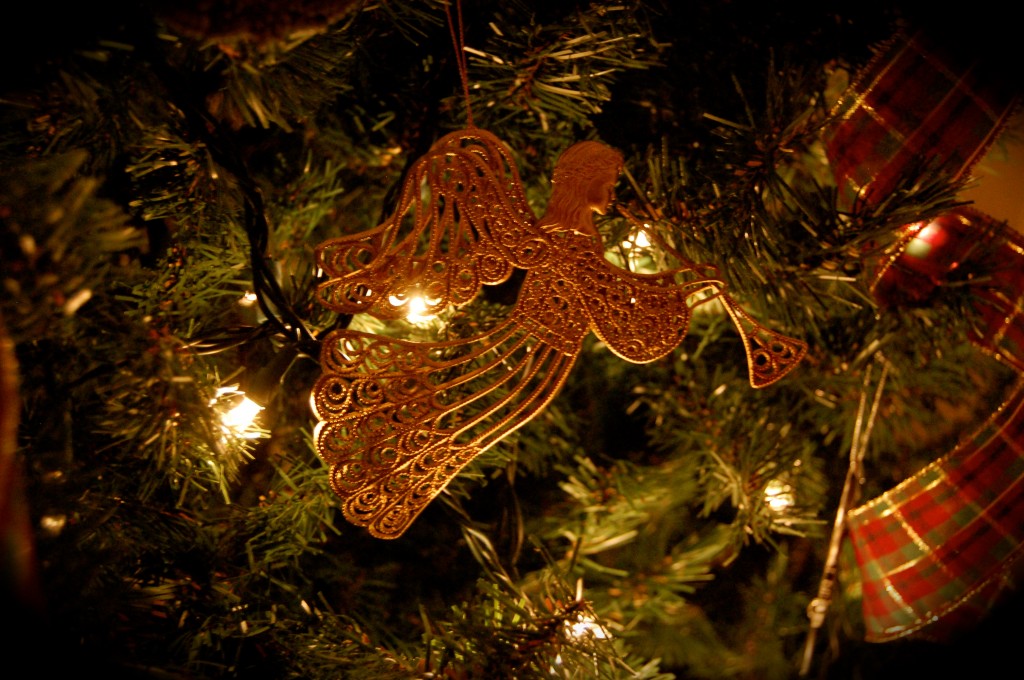 It made me wonder to myself this morning about promises from God I've been reluctant or simply unable to believe  . . .  too many times I've felt like the priest in the Mumford & Sons' song "Feel the Tide Turning."
While the priest just sits and weeps
Lamenting the fact that he can see
Darkness and light in so much detail
He has given himself over
Refusing what he knows to be real
He turns away from every meal
Starving himself of goodness
He doesn't think he can heal
A Different Something Real
But somehow Mary and Elizabeth know a different something real. They have given themselves over to a different reality. The presence and promise of something sacred is alive and kicking. The joy is so palpable that Elizabeth says her baby leaped when Mary greeted her.
They both faced fear, there is little doubt. Mary, Luke tells us, was deeply troubled when the angel showed up on her back porch with news. She wondered exactly what sort of greeting this was . . . And then she must have wondered how to explain her predicament to the neighbors, her family, her fiancé!?
Yet somehow she figured out, believed it with her whole heart, that what she heard from this strange visitor was good news. Good enough to sing about. Good enough to change and heal lives for generations . . .
And how would life take on new shape if we believed with Mary, and with our whole hearts, in the fulfillment of good news from God? Don't be afraid. God has favored you. Life is coming. Love is yours.
Blessing.
That's what the words of Elizabeth point to. And these more recent words, too . . .
But you and I now
We can be alright
Just hold on to what we know is true
You and I now
Though it's cold inside
Feel the tide turning
Through Advent in my congregation we've been closing every worship service lifting our voices together, "My heart shall sing of the day you bring. Let the fires of your justice burn. Wipe away all tears for the dawn draws near and the world is about to turn."
Seems the turning must begin in our own hearts. The Lord has spoken. And blessing awaits us. What are we waiting for?