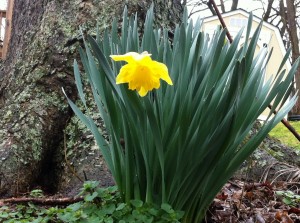 Contemplating Lent
Lent. A season of preparation.
And repentance.
Preparation, I can get with.
Repentance, that's harder to face.
Preparing is one of those things I can do.
Maybe even when I can't do the thing itself.
Family lore says I could get ready for an hour to play –
And then have no time for actual play.
What sort of parable is that?
And how often do I focus on the wrong thing? Spend time on the wrong preparation? Never get to the actual thing that matters?
Avoidance.
Why do we spend so much our lives avoiding things that matter?
Why are we so distracted, discombobulated, and lamely-self-preoccupied as to miss ourselves? Our neighbors? The beloved right in front of us? Profound needs all around us? Grace just waiting to be noticed, while we steadily prepare, and yet miss the actual play?
There was the year I urged my youth to give up something for Lent
To pray each time they thought of the thing they gave up.
I chose chocolate. Gave it up.
Then one afternoon some youth and I were in the church kitchen . . .
Searching for an after-school snack.
As I took my first sip of (you guessed it) hot chocolate, it hit me!
I nearly spit it out.
"Oh blast it!" (or words to that effect)
Yet in my embarrassment, I don't think I made much of the teaching moment.
Missing what matters.
As it happens this week I've been on a fast of sorts. A dietary cleanse actually. And I think I might be feeling withdrawal symptoms from the total lack of diary, wheat and sugar. Oh, and taste. That's the thing I miss most. That and chocolate.
It's not a Lenten practice. It might or might not prepare me for the season.
But will I actually play when Ash Wednesday rolls around?
Will I take seriously what matters in the scope of life?
My other recent preparation for coming of Lent has been to pray Psalm 139.
Chosen from the lectionary, it guided my students to pray and to shape worship.
Unbeknownst to me, pastors and worship leaders in my congregation also chose this Psalm.
And so it begins
O Lord, you have searched me and known me.
On the face of it repentance sounds dreadful.
Yet the psalmist says we are known already.
Known completely in sacred intimacy.
So what is left to fear?
Repentance is harder to face because it means facing myself honestly.
Even if the evidence is overwhelming that I am held fast by a sacred hand.
Still I grasp after so many lesser things in hopes of being founded.
The psalm makes a kind of full circle
searching, across the life span, through paradox and doubt,
in the full range of feeling from anger to love
from darkness to light and to the farthest ends of the earth
And it ends nearly where it began:
Search me, O God, and know my heart.  
May I come full circle. . .
Searched and known
Held and led in the way everlasting.