tuesday
this morning I stepped outside into the unseasonably warm air
to be embraced by birdsong
carried like a child on the arms of everything new
did Mary hold Jesus like any overwhelmed teenaged mother might?
equal parts bleary-eyed joy and anxiety-ridden trepidation…
can God be held just so
within each story of birth and new beginning?
handled with a strange mixture of hopeful longing and total disbelief. . .
saturday 
then wings of another kind come swooping in
the downy drop of snowflakes settled in over the landscape
turning dull winter brown of hackberries and sagging bushes and rotting branches
into swaddling clothes, angel wings, baby's breath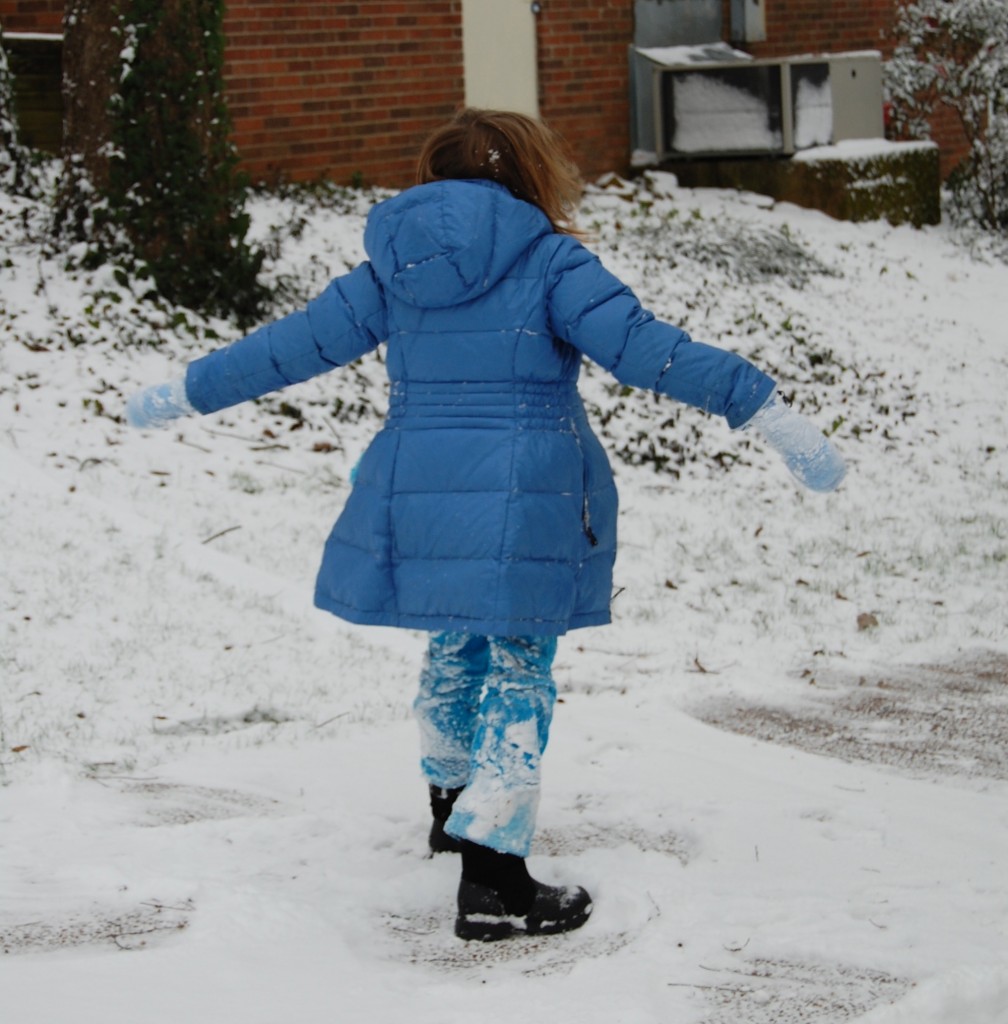 snowday
time for making snow angels, sledding downhill and games of winter survival. . .
all before eleven o'clock when the full force of sun melts it all away
but the wings were holy
brushed onto the driveway, by an incarnation which has passed through my own flesh
love come down in cry of a baby, the whine of a toddler, the shout of a child
a faint scent of the breath of God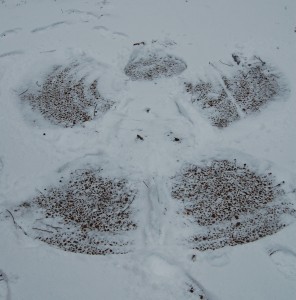 and with bleary-eyed joy and anxiety-ridden trepidation
I offer myself into the hands of the sacred . . .
Only God's silence can receive our deepest wounds, heal us, and free us for living present to each moment with genuine abundance.
Psalm for the Candlemas*
How lovely is your dwelling place, O LORD of hosts!
My soul longs, indeed it faints for the courts of the LORD; my heart and my flesh sing for joy to the living God.
Even the sparrow finds a home, and the swallow a nest for herself, where she may lay her young, at your altars, O LORD of hosts, my Sovereign and my God.
Happy are those who live in your house, ever singing your praise. Selah
Psalm 84:1-4
___________________
* Read more about Candlemas.