Twenty-Third Psalm | Part 2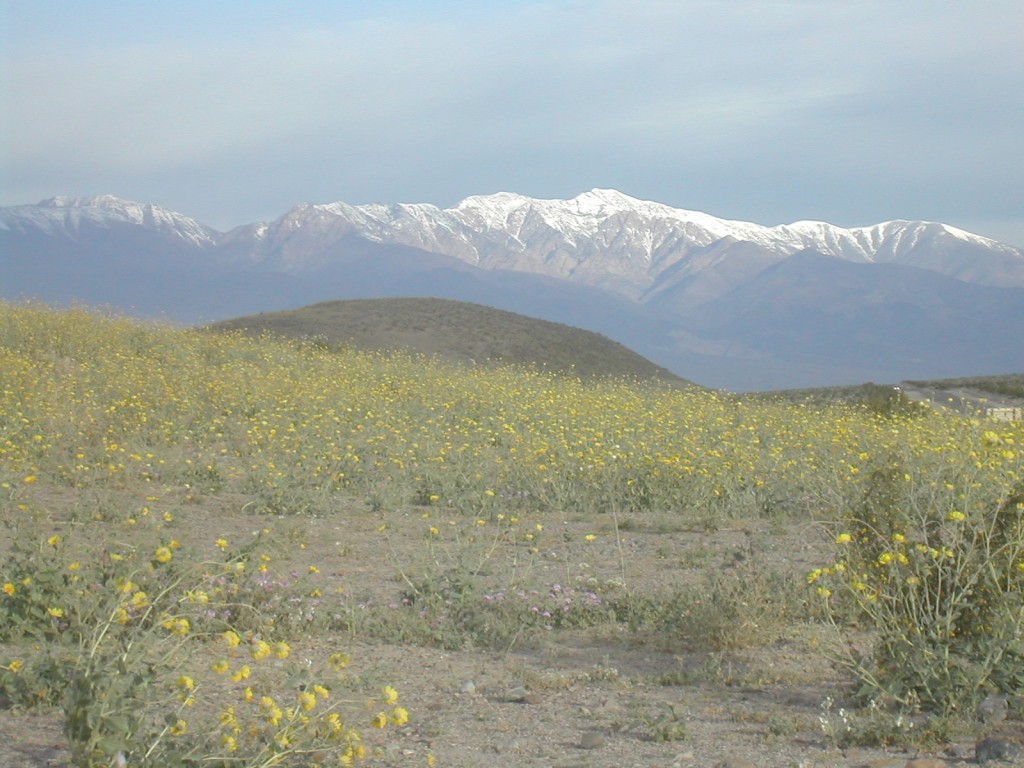 Note: This year for Lent my congregation, Glendale Baptist Church, is immersing itself in Psalm 23. Last week I posted the first part of a sermon I preached several years ago. (You can read Part 1 here.)
Here is Part 2 of that sermon. It was written for Cumberland Baptist Church during the season of Easter. Somewhat uncharacteristically, I chose to
use the unedited King James Version.
++++++++++++++++
When I was growing up here at Cumberland our pastor, Hershel Chevallier took time each year to teach the congregation about advent and lent and holy week. That put me on a lifelong quest of learning more about the "church year." Following the church year is a journey through the life and ministry of Jesus Christ as told in weekly scripture texts. It begins with Advent and continues throughout the year by focusing first on the life and ministry of Jesus, and later the life of the church. After Advent, Christmas and Epiphany, which celebrate the anticipation, birth and calling of Jesus, comes a short season of ordinary time. Then we come to Ash Wednesday and 40 days of Lent, when we remember time when Jesus turned his face toward Jerusalem.
The journey through Lent leads to Holy Week, where the focus is on the last week of Jesus' life and his crucifixion. Lent ends with the highest and holiest of all Christian holidays: Easter. After Easter comes Pentecost (in late May or early June) which celebrates the birth of the church. Then comes the long season of "ordinary time" when we focus on the church as the body of Christ in the world. The cycle starts over again with Advent in late November or early December.
One of the things I learned about the church calendar as an adult is that Easter is not just a day but a whole season. We are still in the season of Eastertide now. During this time we continue to celebrate the resurrection of Christ (as we do each week: every Sunday is a "little Easter").
So how does the twenty-third psalm fit into the season of Easter?
Traditionally the church did not read any Old Testament or Hebrew Bible scriptures during Eastertide. But a few decades ago, a group of psalms of trust were re-introduced to the list of readings. Psalms were and are the prayer book of Jews and Christians. As we take a short journey through the Psalm 23, let's see what it may have to say to us about the spiritual journey and how it might help us celebrate the resurrection of Christ.
1 The LORD is my shepherd; I shall not want.  
Back in the days when we our wants were a little less complicated, Lynn and I could take a trip spontaneously. One such journey began for us a couple of years ago in late February. I was leaving a restaurant in downtown Nashville when I heard a fascinating story on the radio.
Rain. Lots of rain . . . in the desert of all places. In a normal year the rainfall is less than two inches. Since July, the reporter said, over six inches of rain had fallen in Death Valley.
Rain in Death Valley? Impossible, I thought. That place looks like another planet: nothing green, only rocks and dirt and swirling sand. Not one living thing in sight.
The reporter went on. This spring he said, is the wettest season on record. The desert is in full bloom. We're seeing plants that have never been seen before. The park may only blossom like this once every 100 years.
My mind kicked into overdrive. I picked up my cell phone and dialed. "Honey," I said to Lynn, "I've had a brainstorm. The desert is blooming. We should go. Soon! It's a once in a lifetime kind of trip."
"Okay," he said. "When do you want to leave?"
(Aaaah, the good ole days.)
By suppertime we had rearranged our schedules, taken time off work, and purchased airline tickets. We were heading to the desert for Holy Week.
2 He maketh me to lie down in green pastures: he leadeth me beside the still waters.
Some of you have been to Death Valley, eh? It is certainly not the first place that comes to mind when you're looking for green pastures or still waters. In fact Death Valley is the known as the "Hottest, Driest, [and] Lowest:" place in America. According to the website, it is made up of "sand dunes, snow-capped mountains, multicolored rock layers, water-fluted canyons and three million acres of stone wilderness." Having been there twice I'd say that's a pretty fair description. It is also a "place of legend and a place of trial."[1]
Even before we drove into the National Park, on Good Friday morning, we began to see wildflowers along the roadside. By the time we entered the park we saw that a wilderness of sand and rocks and a few lonely cacti had been transformed into a almost lush pasture of green . . . and yellow, and purple and white and pink – flowers stirring softly in the breeze.
Further into Death Valley we came to Badwater Basin renowned as "the lowest place in North America and among the lowest places in the world at 282 feet below sea level." [2] You actually have to look up when standing at Badwater to spot the sign which marks sea level.
Most of the time, including the first time we visited nine years ago, the tiny pond, at "Bad Water" is not much more than a murky puddle. It supports only the barest of life forms. After the 100 year rain Badwater had been transformed into a regular lake. Small boats could likely have navigated it. But nothing disturbed the water on the morning we stood on the shore. The waters stretched across the valley in complete stillness reflecting sun, clouds and snow-capped mountains. I stood reflecting too: How could Death Valley could be so full of life? How could an ordinary Friday long ago could be so full of tragedy leading to life.
(to be continued…)