Lenten Lights P ~ Memphis Part 2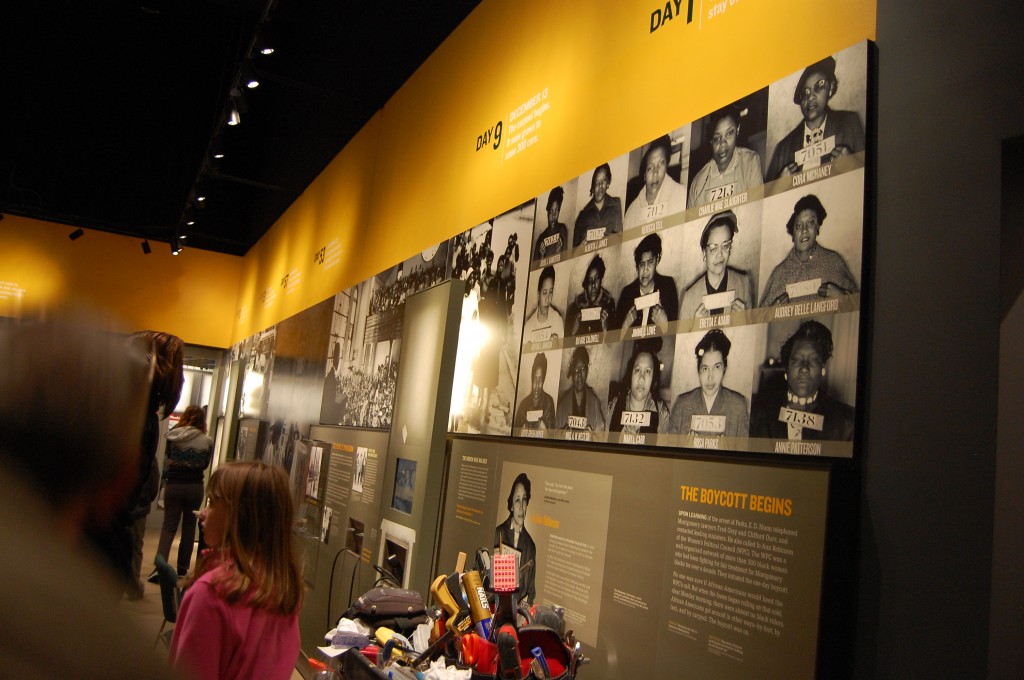 Today is the birth date of Civil Rights leader, Dorothy Irene Height (1912-2010). It is a lovely serendipitous moment for my Lenten journey because already my intention was to write about the "Freedom's Sisters" presentation at The National Civil Rights Museum, when she appeared on today's Google Doodle. After Height was accepted — then refused admission — at Barnard College, she turned the apparent failure into a long string of successes for the sake of justice, equality and desegregation. She started by finding admission at New York University, and over the next seven decades championed her cause with presidents and civil rights leaders alike. You can read more about Height's life and contributions here.
Notice three things about today's picture. First see the number of women pictured in the mug shots. Women were strongholds of organization and took many risks, including arrests and jail time for non-violent protests across the South. Rosa Parks (bottom row, second from the right) and Dorothy Height were among the steady, risk-taking, never-take-no-for-an-answer, leaders of change. Also notice the cart full of tools. The museum is under re-construction. Third that is my daughter viewing the exhibit. She's looking toward a replica of the bus where Parks politely refused to stand up. These last two points each signal the unfinished character of the work. God offers a standing invitation to participate in the reconstruction of justice and the rebuilding of peace.