Practicing Resurrection A
Eastertide is the season of the church year that we observe from Easter Sunday until Pentecost Sunday. In the coming 50 days, I'll be unfolding a new series called "Practicing Resurrection." I wrote about Wendell Berry's injunction to "practice resurrection" last summer. As a central feature of theology and faith, the concept of resurrection in our time remains troubled and in need of new life and holy imagination. Scholars and churches alike are engaged in such re-imagination. We will wrestle with it and look for the practice at work in the world. And when possible, I'll post a pic that captures the spiritual practice of resurrection.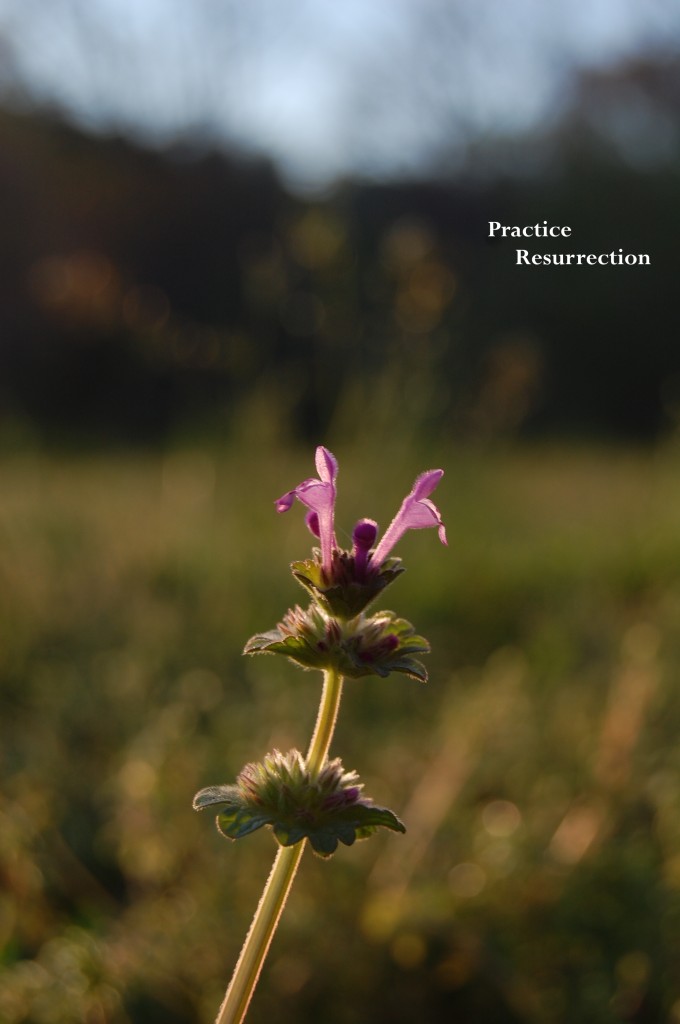 Today's photo comes from a stop along the Natchez Trace in the Silence of Saturday, Holy Week. The evening light was perfect, and I got this one in one shot. Felt like a luck, or grace, or serendipity. This little beauty is stretching up her arms in glory and new life.