Action. Reflection. Action.
It was winter. I took the pager home, laid it on my night stand, and I prayed it would not go off in the night. Of course it did. I was not really prepared for what to say or do.
I fumbled in the dark. And I managed to dress in what seemed appropriate for the middle of the night: jeans and a nice sweatshirt. (It was the nineties. Fancy, decorative sweatshirts were so in.)
I do not remember the six-mile drive or which door I used to get into the hospital. Most likely it was the emergency entrance. But I remember the Reeboks I wore, the pager, and a knot in my stomach.
There was no time for reflection. It was an emergency. Someone was dying or in crisis. There was only time for action. Reflection would come later.
When I took my first unit of Clinical Pastoral Education (CPE), I was not the biggest fan of diving into the work of ministry with so little guidance about what to do. I had some experience with navigating crisis, but on the whole, I was young and very inexperienced.
How about some instructions? How about some ideas for what to say? How about someone to point us in the right direction? Spell out some expectations.
Instead we received only the barest bones of direction and were turned loose to bring pastoral care to patients and their families in the hospital.
I survived that first night on call. And I don't recall doing any harm. But intent and impact are different things, and I will never know for sure. All these years later, I have long since let that concern drift away.
What I remember most about that first night of on-call duty as a hospital chaplain is that my lack of planning what to wear brought the most unsettling feedback. When morning came and my day shift was starting, I still had on the clothes I managed to put on in the middle of the night.
The program director pulled me aside to say what I was wearing was not appropriate for a chaplain on call. I felt the sting of criticism.
What I wanted and needed was some feedback or affirmation for getting up in the middle of the night, driving to the hospital, meeting a family in crisis, praying with them and staying with them. But instead I felt reprimanded. And ashamed. It did not feel like a learning moment at all.
A part of the program of CPE was to learn through messing up and recovering. Taking action. Then reflecting. Then taking action again. However, in earlier versions of CPE, setting expectations was often purposely left vague. That meant on that night long ago my "messing up" was not in they way I cared for people, but in the way I did or did not meet program expectations.
The idea of CPE was (and is) to help students begin to discover, rather than be spoon-fed, the important directions and expectations for a ministry of chaplaincy. However, this model of learning could be harsh at times when the learning moments were filled with criticism that followed on the heels of systemic withholding of information.
I certainly learned my lesson… about what to wear – even in the middle of the night – as a hospital chaplain. And the real downside was that it felt like unnecessary punishment when it would have been so easy to share the information about what to wear even when on-call in the middle of the night. I never missed the cues for a daytime shift.
In retrospect the injunctions I received also felt sexist. Policing what women wear is a long-standing part of the program to maintain the gender status quo.
While the sexism was real, I also feel relatively certain that the problem was the jeans, sweatshirt (no matter how dressy) and tennis shoes. These likely would have been called out if worn by any CPE student, male or female.
But I could have skipped all of that drama and shame, and I could have focused on the human crisis and my presence with a family, if someone had set that expectation clearly and explicitly. (At that stage of my learning I was still a rule follower, so it is unlikely that I just missed the instructions.)
In Montessori education, setting expectations and providing needed materials is called a prepared environment. And in a prepared environment students don't have to learn through being shamed for getting things wrong. They can learn through discovery by focusing more on the content of the lessons. Learning is invitational when expectations are set and shared, and the framework of the environment is ready for learners.
Nevertheless, ministry like so much of life is open-ended and under-defined. So much of it has to be learned through small missteps and course corrections. My unexpected misstep was not the end of the world, and I recovered from the pain of criticism relatively quickly.
Overall, CPE was full of ministry learning and lessons that have stuck with me for years. Most of those lessons were a part of my ministry with patients or in chapel preaching. And in fact it is the moments which stick with us and give us pause for reflection that help us grow in practice and give shape to our vocational commitments.
This week's episode of Three Minute Ministry Mentor shares a story of more learning from CPE by Pastor Debbie.* She is a participant in the Learning Pastoral Imagination Project and shared her story with us about beginning a new congregational ministry. In those opening weeks she really drew on lessons she learned in CPE.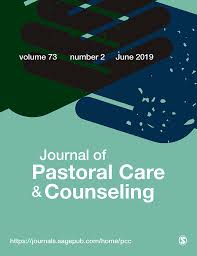 This week's resource is a journal for chaplains and pastoral care givers in any ministry setting. The Journal of Pastoral Care and Counseling helps ministers with the reflective work of giving care and improving one's practice of ministry.
Interesting articles about pastoral and spiritual care are offered in each issue of the JPCC. You can read the latest table of contents here.
+++++++++++
Hey Friends, this is your final week to enter the "Summer Conference Celebration Giveaway"! Have you shared what you are reading this summer on your favorite social media platform? Be sure to tag us when you make your post!
And you still have time to subscribe to the weekly email or share with a friend or mentor who would appreciate ideas, information and inspiration about the practice of ministry! Sign up for the weekly 3MMM email this week, and you will also be entered in the summer conference giveaway.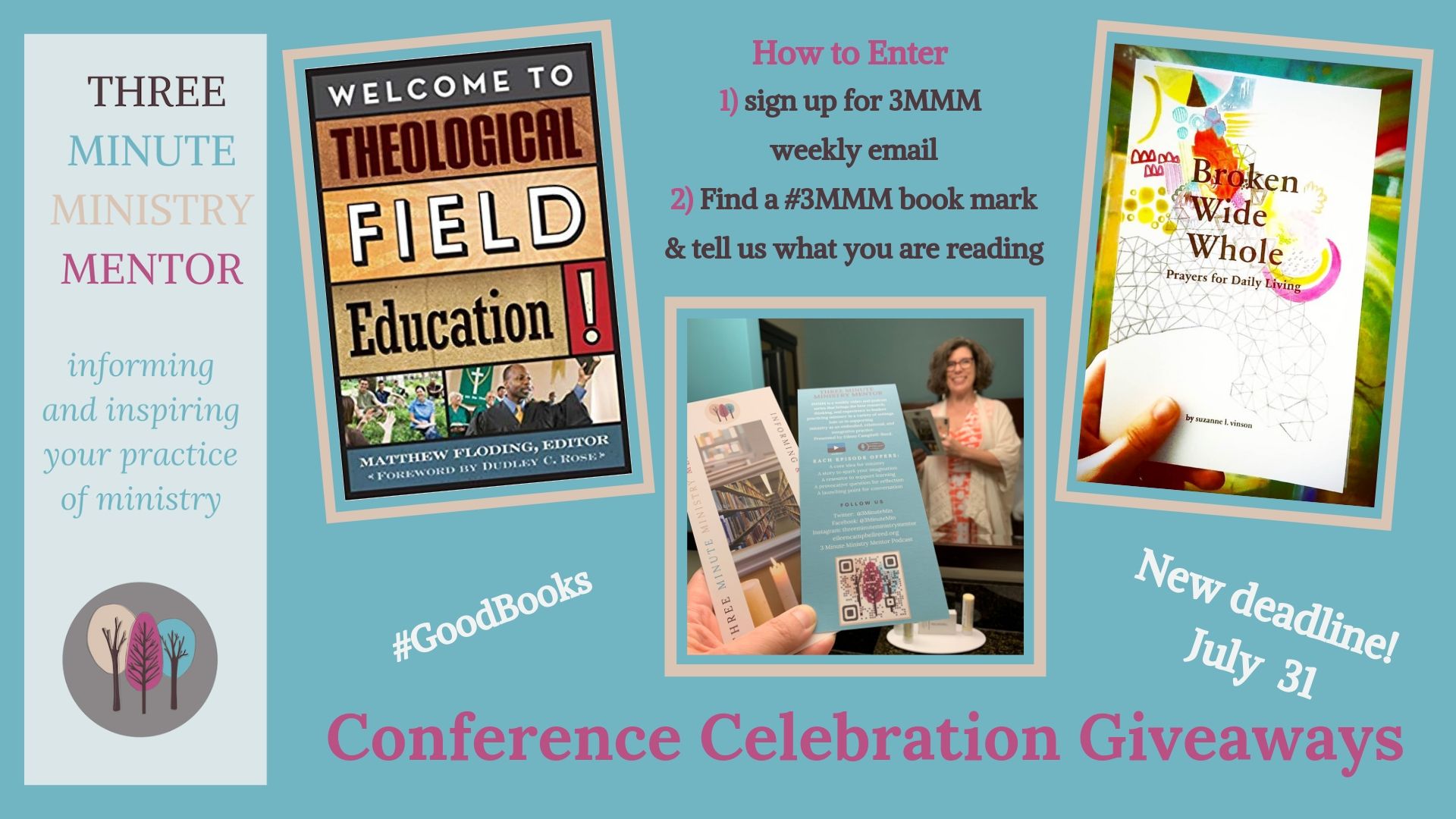 Each week you'll receive a new episode as they are published. Also you can post on social media and tell us what you are reading!  You'll be entered in the giveaway a second time. Please tag us with #3MMM or use our social media handles.
Have you seen the latest episodes of 3MMM? You can read and view them all here!
Do you have some feedback for us?! Please know you are invited to share your thoughts with us, here!
Are you a podcast lover, then please check out the weekly 3MMM podcast? You can find your favorite podcasting platform here!
To receive a weekly email reminder for new episodes, sign up here!
---
* Pastor Debbie (pseudonym) is a study participant in the LPI Project. This story is shared with her permission.