This week we are focussing on clergy appreciation! This year has  challenged us all. And this seems like a good time to pause and be grateful for our clergy leaders. We are going to spend the week in gratitude for the work of chaplains, pastors, priests, ministers, religious leaders, youth and children's and youth and spiritual directors.
We are grateful for clergy and spiritual leaders who have learned everything new like the champs and rock stars they are! And they don't ever act like champs or rock stars, but like gracious and kind souls who are helping us all get through! 
Is this your minister, chaplain or religious leader?
Looking after people with compassion

Listening and really hearing what you have to say

Making decisions they never imagined making

Navigating church struggles of all kinds with boatloads of grace

Finding ways to comfort and challenge you in these relentless days of 2020

Modeling self-care by taking time off and doing things to renew their own spirits

Introducing you to helpful resources

Connecting people who are otherwise isolated

Nurturing another generation of beginning pastors and chaplains

Speaking honestly and forthrightly about social justice

Supporting your activism or your need to be at home right now

Demonstrating civic responsibility without violating the separation of church and state

Keeping concerns of people in your community who are marginalized, struggle with housing and financial security, and those with mental illness

Praying

Following up with you after that social media post that went a little overboard

Checking on your kids
Thank the clergy in your life!
Please feel free to download one of these images and use it to share on your social media. Help us publicly thank our ministry friends, family members who are ministers, or your pastor, priest or chaplain.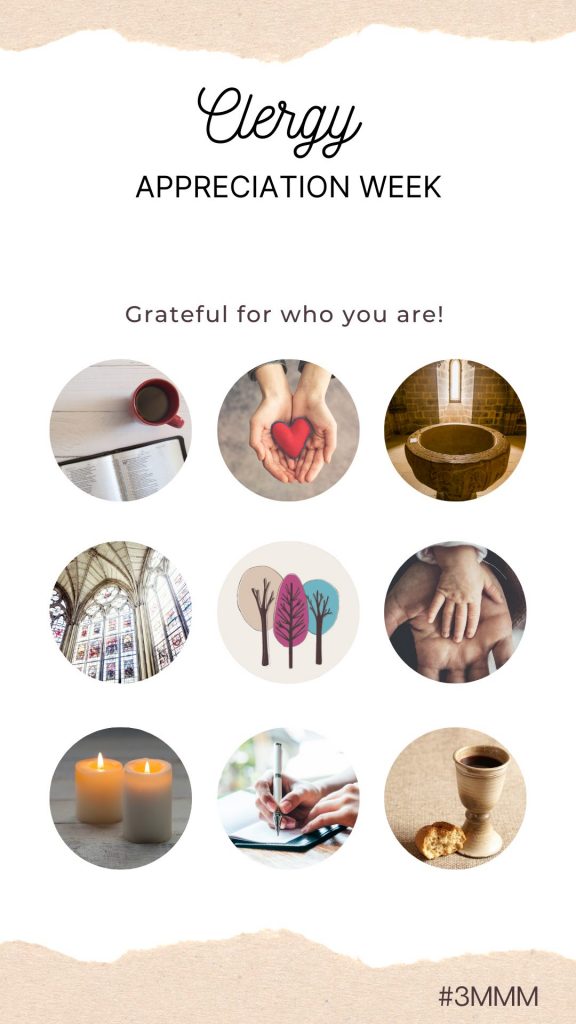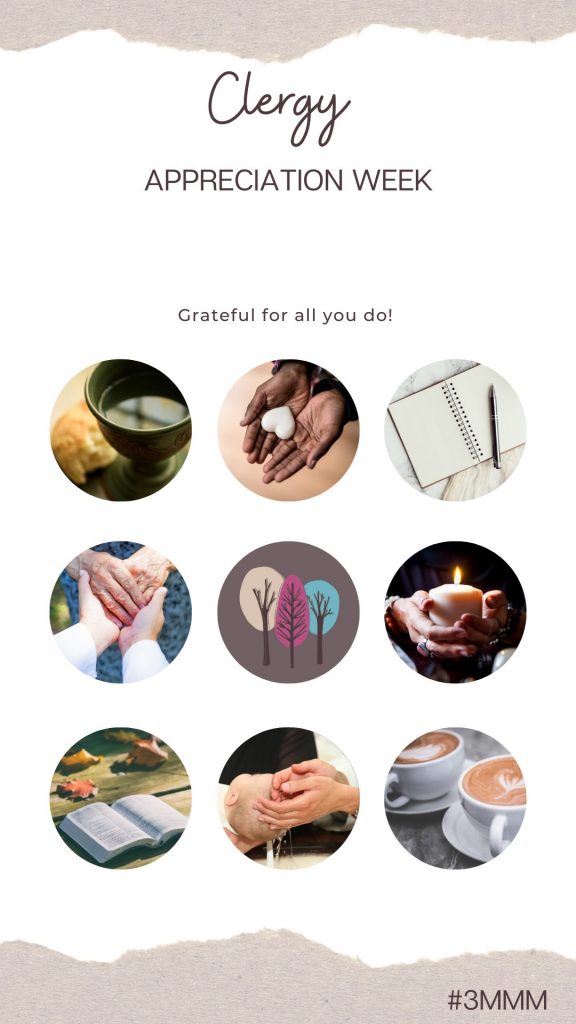 Looking Ahead
We know that one thing on the minds of our clergy friends is that Advent is just a few weeks away.
How will we support each other in the coming holiday season? And how shall we get through Advent in a year that has been so filled with challenge, loss, and grief?
Here are a few guiding principles that we will be following. Join us?
We are happy to share a round up of some fantastic Advent resources. Have a look, and share these Advent resources with the people who know who are leading us to hope, joy, peace and love in this season.