Integrity. Congruence. Consistency. 
What is preaching without integrity? Not much.
This week we are continuing our focus on the practice of preaching as we support the NeverthelessShePreached Conference. We are celebrating  preaching by women and LGBTIQA+ clergy in lots of ways!
In chapter 47 of my new book Pastoral Imagination: Bringing the Practice of Ministry to Life, I introduce two ministers, Asha and Rebecca. We consider their stories, and we hear their voices. Each minister is deeply concerned with congruence and integrity in her practice of ministry.
"Congruence is that notion of consistency, integrity, and alignment between what one thinks and what one does. Many of the participants in the various studies of ministry that I have conducted have a concern for integrity. This concern goes by many names, yet it consistently shows up in the way people discern their vocations and reflect on the ways they do their work" (Pastoral Imagination, chapter 47).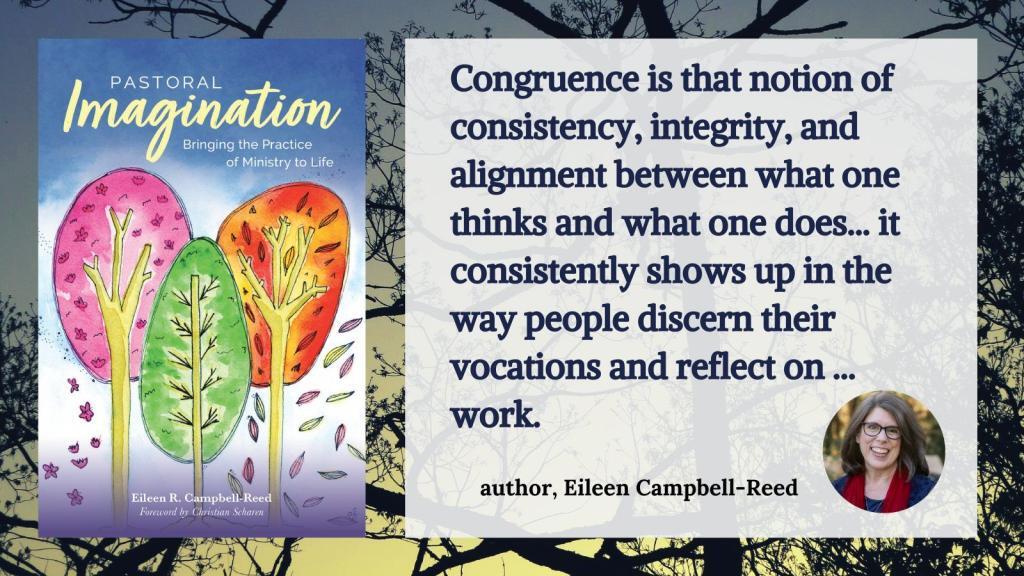 Pulpit and Communion Table
Rebecca, a white minister in her 40s when I interviewed her, is featured in Pastoral Imagination. And a much longer and fuller version of her story is presented in chapter 4 of Anatomy of a Schism: How Clergywomen's Narratives Reinterpret the Fracturing of the Southern Baptist Convention. Rebecca shares stories of preaching and presiding at the communion table. She inspires girls (and boys) to dream dreams and old women (and men) to see visions of inclusion. These moments are powerful instances of her sense of integrity or congruence in her ministry.
Listen to more of Rebecca's stories of preaching and presiding here:
3MMM | Episode 47: Congruence from Eileen Campbell-Reed on Vimeo.
Rebecca says, "One of the privileges we have as ministers is to represent things, and no one of us can represent all that needs to be represented, but it's a very powerful thing for me when I'm able to do that. I think it's sustaining to me to have some basic congruence between what I'm doing and what I think is important."
Although Rebecca's story unfolded in the 1990s and early 2000s, many themes of her narrative continue to resonate. Still in this day, women  and queer folx entering into ministry face sexism, racism,  phobias, and outright rejection. I met new seminarians this very week who are experiencing the rejection of their home churches and denominations.
Learning the Practice of Preaching 
Preaching is a hard practice to learn. It's even more challenging when your community calls your very existence into question. Many places are still debating whether women can preach, preside, and lead the church. Too many communities still say they will not ordain women. (Examples include Roman Catholics, Southern Baptists, Adventists, and Missouri Synod Lutherans.) Where churches do not ordain women, neither do they ordain openly LGBTIQA+ people for ministry. Until that reality is in the past, we will continue to need conferences and stories, dreams and visions, and multiple opportunities to lift the voices of women and queer people whom God calls and gifts to be ministers.
We are happy to support women-identified and queer-identified clergy by supporting NeverthelessShePreached 2021. And also in many other ways!  And we are celebrating by giving away a big book stack this month. Not only that, we are also giving a 20% discount to everyone. All you need to do is subscribe to our 3MMM weekly email and/or attend NSP21.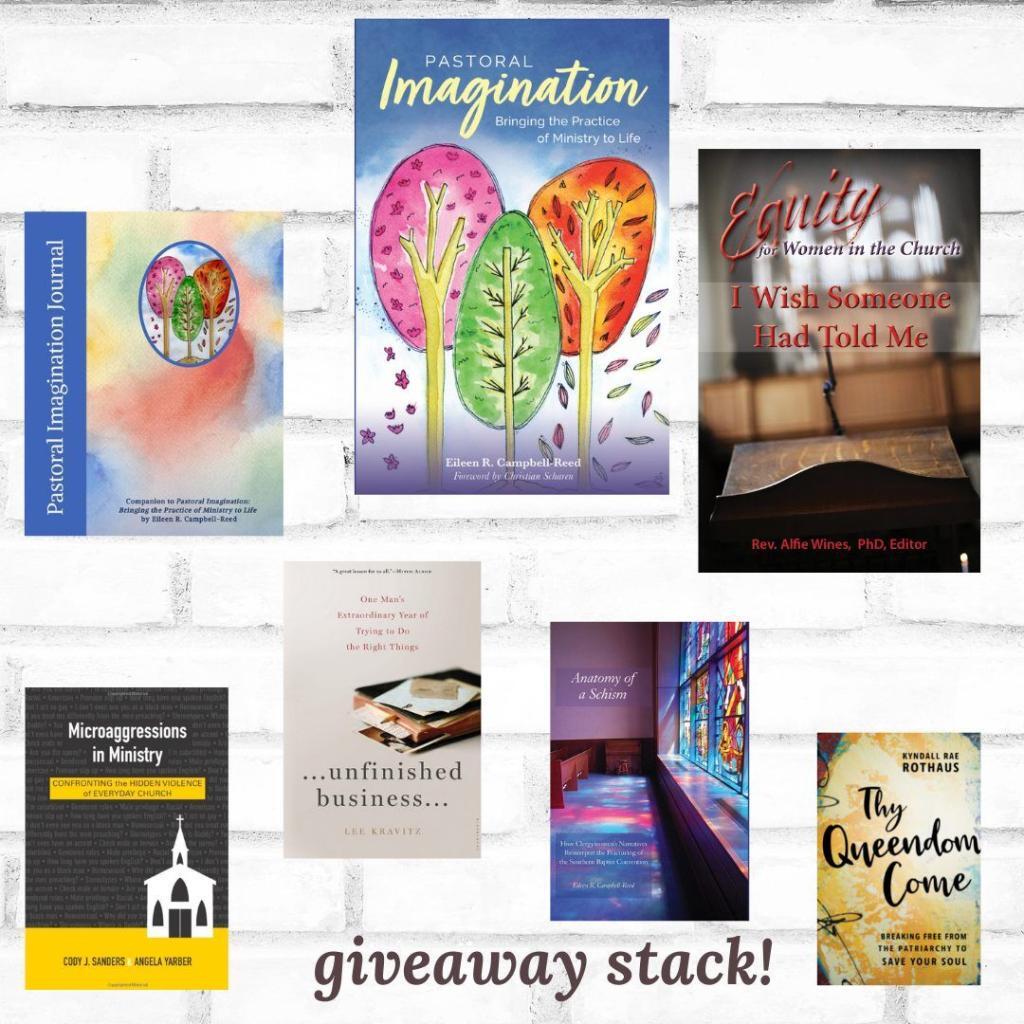 We are giving away this wonderful set of ministry titles. The stack includes books by NSP presenter Angela Yarber and NSP founder Kyndall Rothaus. It also includes Anatomy of a Schism, which references preachers and preaching nearly 90+ times. And the stack includes both the Pastoral Imagination journal and book, which references preachers and preaching 180+ times.
"No one of us can represent all that needs to be represented," as Rebecca says. No, indeed. The church most surely needs all the people God calls to preach, and pray, and represent and serve.  We need them to say with the Spirit, nevertheless! And the wider church needs to hear the Spirit calling for more integrity, consistency and congruence.
Raise your hand, if like Rebecca, you ran from or dreaded preaching for some time in your life.🙋🏽‍♀️#anatomyofaschism#BookGiveaway pic.twitter.com/Br58Rrups0

— Three Minute Ministry Mentor (@3MinuteMin) September 19, 2021