Leading in loss is one of the great challenges of this moment. Why?
The losses are monumental. The leaders are overwhelmed. And grief is rarely easy.
Our guest Dr. Joyce Ann Mercer of Yale Divinity School shares wisdom for attending to loss and grief for pastors, priests, chaplains and ministers. No matter your role, if you are leading any faith based or religious organization at the moment, attending to grief is a top need. What we don't need, says Dr. Mercer, is a checklist to make us feel better. However, she offers practical, concrete suggestions for how to lead people in times of loss. Watch our five-minute conversation here.
Monumental Losses
Loss and grief are major features of the last three years church life. The multiple pandemics took their toll. Even if we didn't particularly try to name our losses, we can feel them. The term ambiguous loss from author, therapist and researcher, Dr. Pauline Boss helps us capture the hard-to-name losses since March 2020.
Children's Defense Fund at Haley Farm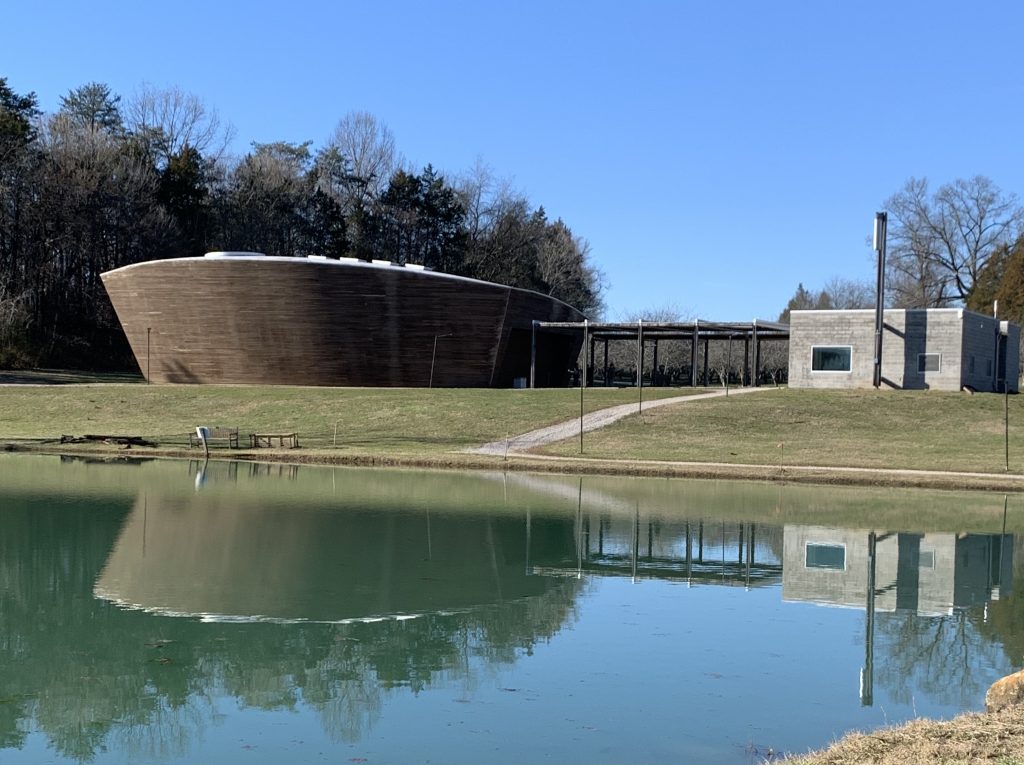 This weekend I traveled to Haley Farm, only a few miles from the place where I grew up and attended public schools. Alex Haley, author of the epic novel "Roots," purchased the farm in East Tennessee in 1984. For the next few years, Haley and his wife hosted many guests on the farm before his death in 1992. The Children's Defense Fund purchased the farm in 1994. Marian Wright Edelman's vision turned the farm into a training center for Freedom Schools. And every summer CDF hosts the Samuel DeWitt Proctor Institute for worship, workshops and action. When I attend the CDF Proctor Institute I come away inspired and ready to work for change. It is also a place filled with history and tradition. The Farm brings all guests into a sense of history that is currently being marginalized – yet again.
Fortunately in my fourth grade teachers Mrs. Half and Mrs. Warner asked our parents to let us watch "Roots." The TV miniseries was epic in my own education and development. I felt a sense of empathy for enslaved people and repulsion at the institution of slavery. However, it was seminary before I really began to understand that the aftermath of slavery was not simply in the past. Its effects in every area of life are ongoing. I did not learn in public school, college, or seminary the vast history of Black life, suffering, resilience, and brilliance in this country.
The losses and griefs, traumas and ongoing healing, recovery, and joy of being Black in America impacts us all. Each new generation of children of every race and ethnicity are born into a legacy and system that privileges some and unfairly disadvantages some.  As faith leaders we are called to participate in changing this reality through educating ourselves and the people we lead, through taking action to change law and policy, through advocating for the well-being of all children with special attention to Black, Brown, and marginalized children. Read a beautiful essay by Danté Stewart about how as a parent he shares this history of loss and resilience with his children.
Leaders are Overwhelmed 
While attending the training at Haley Farm this weekend, we heard reports from Dr. Scott Thumma and Dr. Allison Norton. They lead the Exploring the Impact of Pandemic on Congregations Project (EPIC) at the Hartford Institute.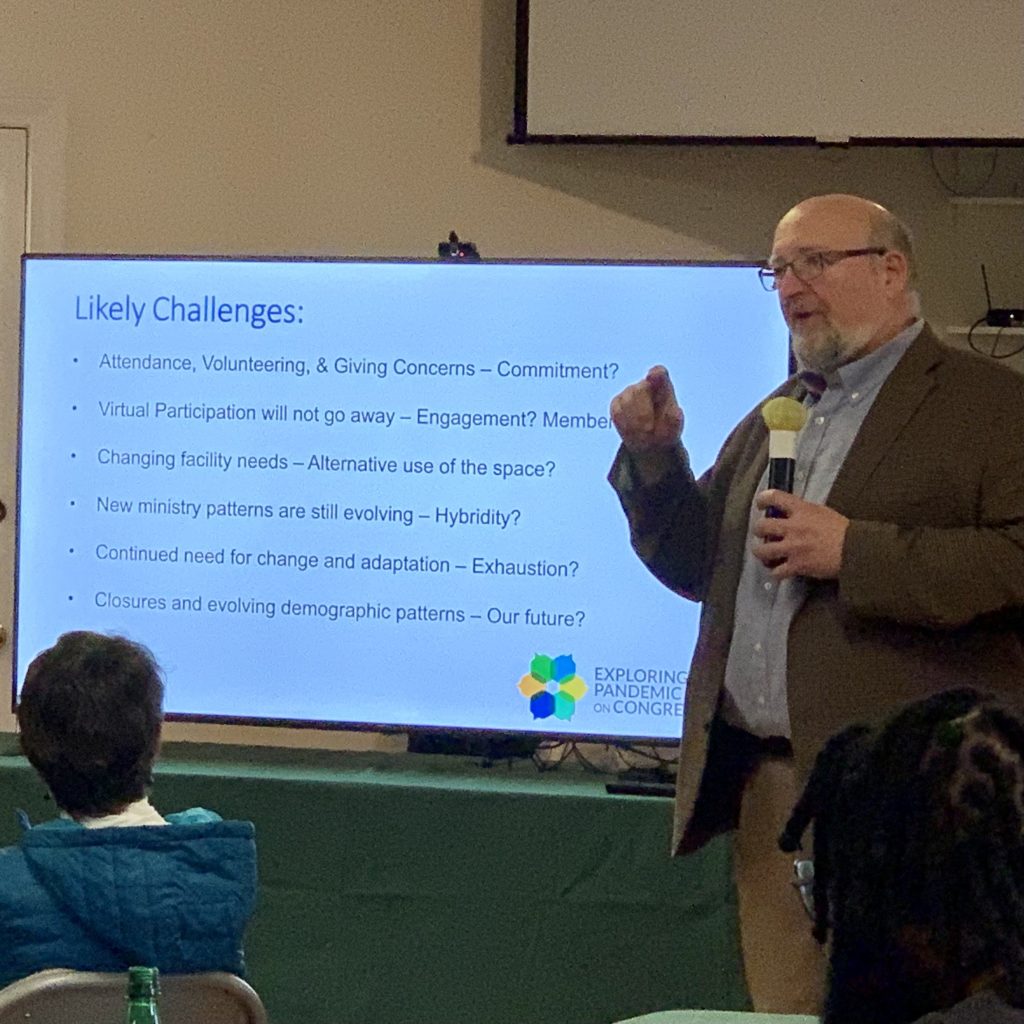 The EPIC research confirms many if not all of the findings of the #PandemicPastoring Report, which I released in September (download it today). Among the findings highlighted by Scott Thumma are some of the challenges for leading in this time. Those challenges include a long list of changes to church life, finances, attendance, and building use. They also surmise the exhaustion of pastors and church leaders.
I continue to argue that we are now living in a new era of ministry. With the change, the ongoing paradigm shift, comes grief. It's unavoidable. And it needs caring attention. Church leaders, you can begin by taking time for your own grief. 
Grief is Rarely Easy
Grief is not easy. Even if it is the other side of love. So when we come face to face with grief, we need some practical ways to move through it. We need honesty. We need our people. And we need space for emotions and the work of integration. Here is wisdom for faith leaders from Dr. Joyce Ann Mercer.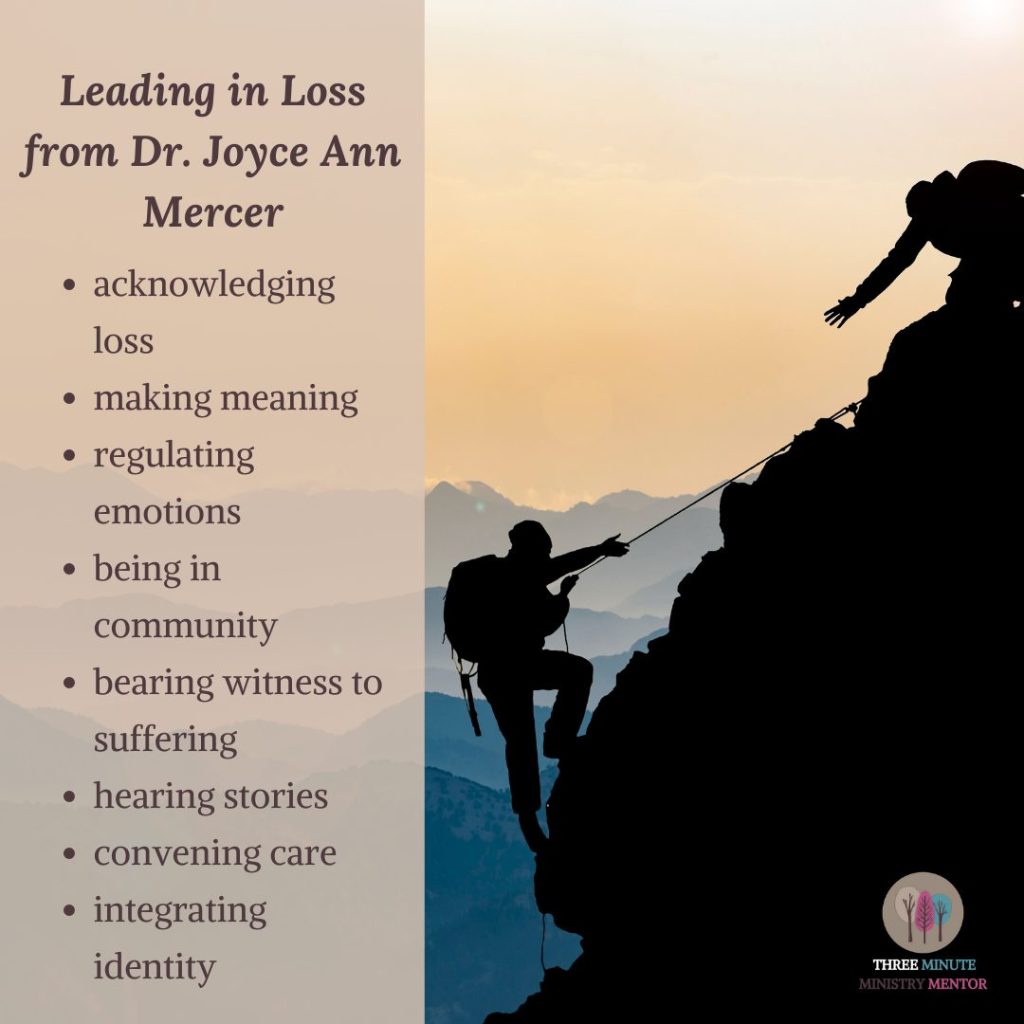 What strategies for leading are you finding most helpful these days? Tell us about it!
Catch up on conversations with Dr. Joyce Ann Mercer on the 3MMM podcast