This week and next I invite you to join me in celebrating two of my senior colleagues, so I'll be offering appreciation for Bonnie Miller-McLemore and Pamela Cooper-White. Vanderbilt Divinity School marked Bonnie's retirement on Saturday night along with six other retiring faculty: Dean Emilie Townes, Bonnie's spouse, Mark Miller-McLemore, Viki Matson, Bruce Rogers-Vaughn, John McClure, and Dave Perkins.
And this coming week, Pam's retirement will be honored at Union Theological Seminary. Bonnie and Pam are among the most prolific and influential pastoral and practical theologians of the last two decades. It will be fun to celebrate each of these friends, mentors, and colleagues here at the blog.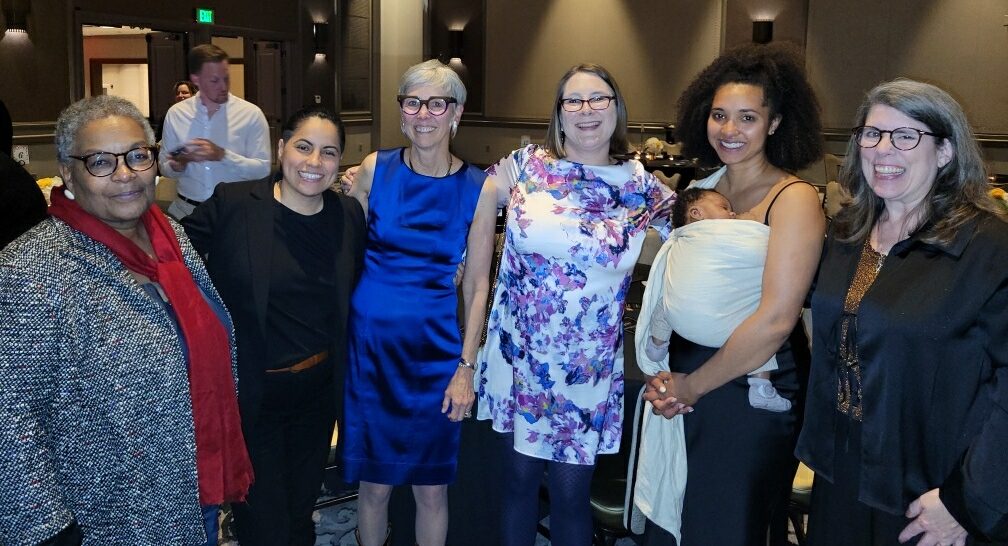 Rev. Dr. Bonnie J. Miller-McLemore
I met Bonnie almost exactly 23 years ago when I visited Vanderbilt for the first time. My acceptance letter came just after Easter, and I thought I better visit the school before signing on fully. I never felt any doubt about saying yes. But I had never been to the Nashville campus in spite of growing up three hours away in Knoxville. I could not anticipate on the day we met that Bonnie would be my teacher, advisor, and mentor for the next eight years.
Just a few weeks later in June 2000, I drove to Atlanta and attended my first Society for Pastoral Theology meeting. I took part in conversations and listened to presentations. I knew I was in the right place. Bonnie and Andrew Lester chaired a group to gather information about doctoral programs in Pastoral Theology, Care and Counseling. After seeing the overview of the other 13 doctoral programs in the U.S., I felt certain that I had landed in the best possible place for me.
That weekend I also met dozens of other pastoral theologians. You know, the people who "wrote the books" I read in seminary. I felt a little overwhelmed. And my one regret was declining an invitation to go to John Patton's house for the annual society party. However, Lynn and I were still packing up our house in north Georgia, anticipating our move to Nashville. Many of the scholars I met that weekend, including Pamela Cooper-White, became very important to my formation as a scholar and teacher.
Practical Wisdom from Bonnie
When working with an academic advisor, of course you must learn what they think and how they write about it. Bonnie Miller-McLemore is a prolific author with 18 books authored, co-authored, or edited, and scores of articles and book chapters. But perhaps more importantly, what you learn from advisors is how they do their work and how they make their place in the guild(s), school, and the life world(s) they serve.
In my professional life I've had an abundance of opportunities to work with senior colleagues and mentors, formally and informally. Each one has shown me important aspects both of what to do — and what not to do. The following five ideas make up a handful of practical wisdom about doing the work of pastoral and practical theology. I learned each one, or took it further down the path, with Bonnie's help.
1) Attend to my experience and embodiment as a woman as valuable sources of knowledge, wisdom, and reflection
I came to graduate school having already committed myself to this idea and published my first academic article. I learned the feminist commitment to value rather than suppress women's experience, first in college from Carolyn Blevins and later in seminary from Molly T. Marshall and Leslie Kendrick. Each of these women and others assigned authors and scholars for me to read.
What was refreshing in my work with Bonnie, is that she took this idea into new areas such as parenting and the academic life itself. She went further than my previous teachers. She helped me think more truly like a practical theologian. We can start with anything. And then we work our way toward theology from that point.
2) Focus intently on a thinker to help me teach and write better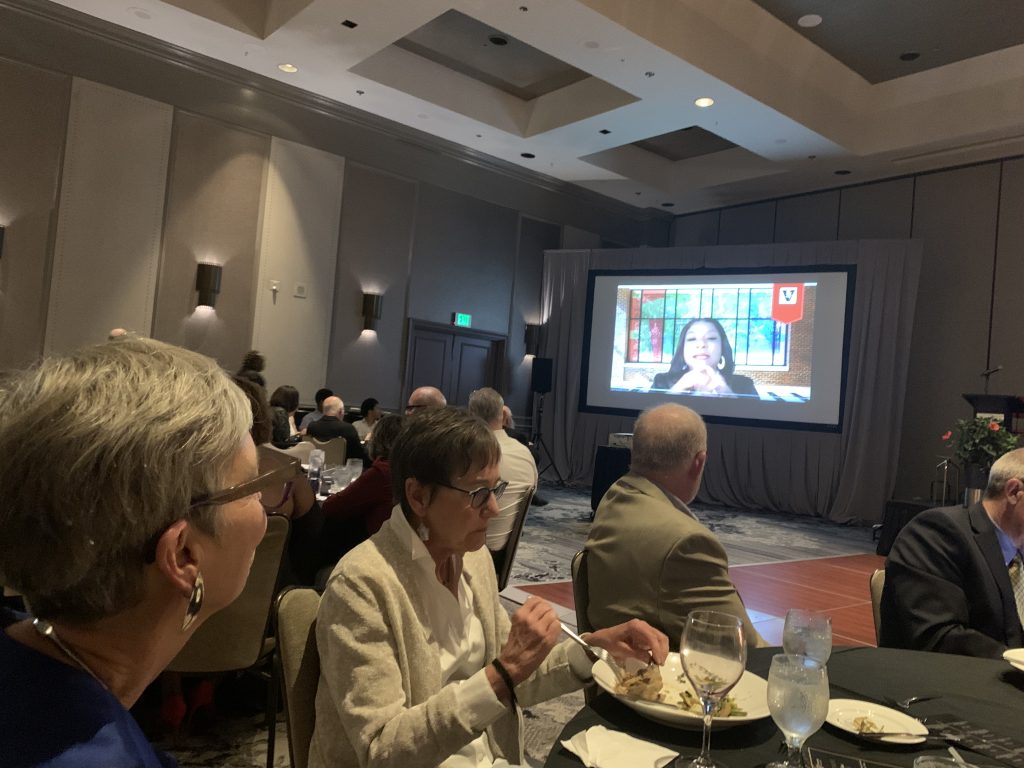 In my seminary studies, I recall approaching my writing by looking for ideas and mastering concepts. In the master's level work, I certainly read and considered the work of particular authors (Henri Nouwen), theologians (Jacqueline Grant), and social scientists (Jean Piaget). However, I did not understand my task as grasping the fuller range of ideas and contributions by any particular thinker.
Among other things, Bonnie helped her students see the value of digging deeply into the thought of figures such as Heinz Kohut, Jessica Benjamin, Emmanuel Lartey, Don Browning, and dozens more. When we did this, we became more conversant with larger fields and disciplines, as well as the particular thinkers situated within them. She did not ask me to simply adopt her favorite thinkers. Rather she invited students to look seriously at thinkers on a topic. Then she asked us to put them into conversation with other thinkers on a similar topic or existential question.
This strategy served me well as both a writer and a teacher. It helped me grasp the overlapping disciplinary fields that informed my research and helped me locate my own voice.
3) Listen to student concerns carefully and take action
In my first year at Vanderbilt University graduate school, my cohort and I plunged into clinical work. Four of Bonnie's students served as chaplains or counselors and met weekly for a clinical seminar. Unfortunately our clinical seminar supervisor was ill equipped to teach us. And he treated one of my peers especially badly. We complained. We were clear with our concerns. And we asked Bonnie and our other core faculty for a more capable, less racist, and more sensitive supervisor. They listened.
And we got a new teacher the next year.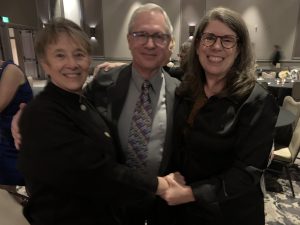 Rev. Dr. Bruce Rogers-Vaughn became our new clinical supervisor. Like me, Bruce is a former Southern Baptist and a Vanderbilt PhD. He provided tremendous supervision and insight for my clinical learning. We also celebrated Bruce's retirement from teaching at VDS this weekend at the Gala.
I'm thankful for teachers and program directors who listened and acted in their students' best interest. Bonnie took us seriously. And I've made good use of that lesson many times.
4) Follow my interests and learn from vital aspects of everyday living
Bonnie was one of the first academic teachers and scholars I ever experienced who really centered everyday life and activity as a starting point for theological reflection and constructive work. My work was already published in many devotional publications and Sunday school materials. In those places, I tried to explore everyday moments as starting points for Bible study and prayer. Yet Bonnie once again taught me about taking this approach further. In her books and articles she demonstrates ways to explore the complex and more hidden aspects of ministry and parenting (among other topics). Reflections that begin with very simple moments like opening the mail, driving her children to school, or potty training, become explorations of faith and theology.
In a recent co-authored book, Christian Practical Wisdom, Bonnie reflects on the gestures and postures of receiving bread and cup in Eucharist.
Christian faith becomes deeply entangled right here, in these minute body actions and less so in the big conceptual frameworks laboriously worked out over the centuries by church leaders, scholars, and Christian denominations. We say and perceive more than we know or understand through our bodies…
Our bodies know, our bodies remember, our bodies learn ways to embrace and be embraced by God. Bowing and eating are a small part of a whole constellation of habitual actions that make up the life of faith. Christian Practical Wisdom (25)
5) Value the hermeneutics of suspicion and also make constructive proposals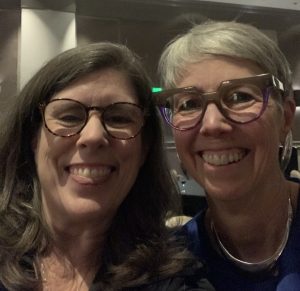 As with any feminist theologian worth her salt, Bonnie can question anything. And she often does. Learning to question and not take ideas or situations at face value is the bread and butter of academia. For more than 100 years questioning the whys and wherefores of everything has been en vogue. Feminist and womanist scholars saw the serious (and often deadly) problem of ignoring and dismissing women's experience. They (and I) set out to question this approach.
The hermeneutics (how to interpret) of suspicion (question, doubt, uncertainty) does not need to be the only or final word of academic research. Bonnie may question and doubt a great many things, but she also wants to make new proposals. She is interested in constructing new knowledge and finding better ways to live and to flourish.
You can see these impulses in Bonnie's forthcoming book title, Follow Your Bliss and Other Lies about Calling (Oxford University Press 2024). The description says the book, "challenges superficial ways people use the word calling and provides a revolutionary way to approach it, not as some glorified word but as a complicated, ambiguous, and even painful reality."
The description does not end there with a hermeneutics of suspicion. It moves in a more constructive and encouraging direction. "By insisting that callings have benefits and burdens and by looking at difficulties such as blocked callings (the biases that impede us), conflicted callings (our struggle to follow multiple paths), and fractured callings (the ways we fail), the book hopes to make the idea of calling more useful and real for all those who aspire to live meaningful, purposeful lives."
There is more to say about how I appreciate Bonnie and the ways her writing and teaching influence my work. For today we will end with gratitude for how her vocation influenced mine. And we will keep the story open for more to come.
+++++
Speaking of vocation and purpose… how are they looking in your life at this moment? I hope you are finding new pathways and the conversational space to re-imagine your vocation following the "disruption of everything" since March of 2020! We have something that we think will help. Please take a look the new #PPR Study Guide.