Footnotes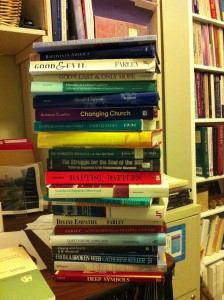 In academic writing, footnotes are expected. Today I spent 90% of my day revising footnotes in the "Redeeming Humanity" book chapter. Here are five quick things I've learned about footnotes…
1. They always take longer than you think to track down and revise.
2. They indicate that you know who you are talking to and what the conversation is about.
3. My chapters average 58 footnotes each.
4. Footnotes should connect to and support the story I'm telling, not just show off what I know.
5. Footnotes should point the way to further exploration for really curious readers.